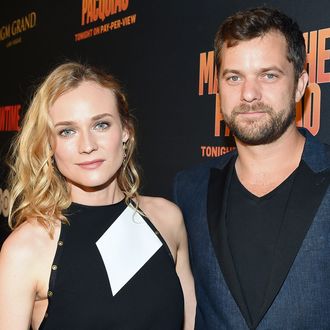 Aww, Pacey and Helen of Troy.
Photo: Ethan Miller/Getty Images
We're sorry. We really wish that you could have waited a little longer to find out that love is dead, but it's too late: Diane Kruger and Joshua Jackson have broken up. The couple had been together for ten years, and started dating after Kruger split from her husband, Guillaume Canet. They have "decided to to separate and remain friends," according to a report from People. The two owned houses in Paris and Vancouver, and lived together in New York. Sorry, again. Can we get you anything — some water? A cup of tea with lemon? Maybe a box set of Paula Cole and some extra-soft Kleenex for those tears?