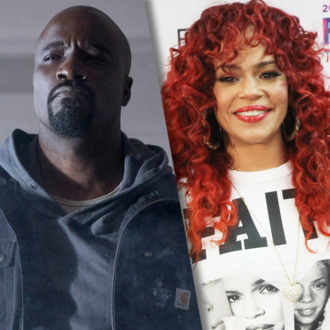 We already love this show.
As if the O.D.B.-ified first teaser for Luke Cage wasn't enough of an indicator that Netflix's latest Marvel series would make sweet, sweet music, more details about the show's soundtrack have poured out. We already know that A Tribe Called Quest's Ali Shaheed Muhammad is co-scoring Luke Cage with Adrian Younge, now its showrunner Cheo Coker has announced that several musicians will also cameo on the show. At the Television Critics Association, Coker revealed that Cottonmouth's (Mahershala Ali) nightclub, Harlem's Paradise, will host several guest performances in multiple episodes from Faith Evans, Jidenna, Raphael Saadiq, Charles Bradley, and more*. "So, on one hand, it's a living, breathing club and also, gangsters love music," Coker said. They'll sing both original songs and hits, while off-screen performers will also contribute to the soundtrack. And upping the show's classic-rap cred, Coker says every episode will be named after a Gang Starr song, 'cause Luke's nice like that.
*Update: Earlier reports that Jadakiss will be performing on Luke Cage were incorrect. This post has been amended to reflect that.