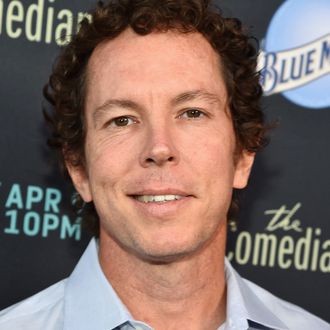 Matt Nix.
Photo: Alberto E. Rodriguez/Getty Images
Fox and Marvel are sitting in a tree, d-e-v-e-l-o-p-i-n-g TV. The network has given a put-pilot commitment to an X-Men action-adventure series from writer Matt Nix. Bryan Singer, the director behind the X-Men films, is also on board to executive produce. The as-yet-untitled series will follow two ordinary parents who discover their children have mutant powers and go on the the run from a hostile government. The project will take on the X-Men universe in some fashion, though the exact source material hasn't been revealed. It sounds a lot like FX's own X-Men–adjacent series Legion, which recently went to series, and plans to tweak the X-Men formula in interesting ways.
This news, along with Legion's pickup, could be a sign of a growing détente between Fox (which owns the rights to the X-Men), and Disney (which owns Marvel), as Marvel Television and Fox Television are co-producing the project. Variety's report also reveals that a Hellfire series, another Marvel property, is no longer in development at Fox. Hey, maybe we're getting an X-Men TV show because Hellfire froze over.