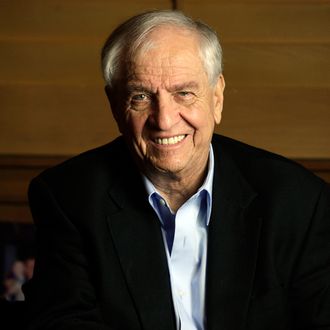 Photo: GARY FRIEDMAN/2015 Los Angeles Times
Garry Marshall, legendary film and television director, died today at 81. Access Hollywood broke the news on Twitter. Born in the Bronx in 1934, the director had a long and storied career, dating back to his days as a comedy writer on The Tonight Show With Jack Paar and The Dick Van Dyke Show in the early '60s. He became famous, however, for his golden touch in the '70s when he created and produced sitcoms Happy Days and Laverne and Shirley, and co-created The Odd Couple and Mork & Mindy. In recent years, Marshall mainly stuck to the silver screen, where he delivered box-office hits with romantic comedies Pretty Woman and Runaway Bride and star-packed, holiday-themed anthologies Valentine's Day, New Year's Eve, and Mother's Day.
This story is still breaking and the post has been updated throughout.