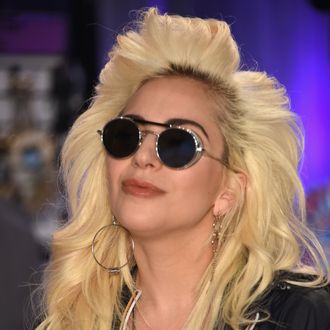 Photo: Dimitrios Kambouris/2016 Getty Images
It's been a big year for Lady Gaga. She was nominated for an Oscar, won a Golden Globe, and this week achieved another milestone — the lady finally got her driver's license! As Gaga notes on Instagram, the long-awaited day was years in the making.
Gaga's been gunning for her license since (at least) 2012, when she blasted out a most-annoyed subtweet, presumably to a paparazzo who was getting in the way of her training:
Gaga thoroughly documented the big day on her Instagram, with shots of the star sitting behind a desk at the DMV and on the ground post-test, praising whatever higher power allowed her to pass.