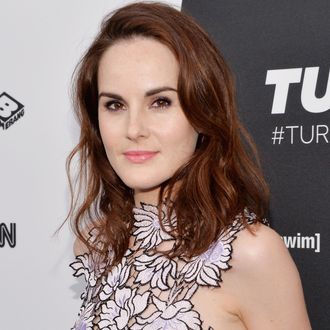 Yes, we know her name is not Lady Mary.
Photo: Slaven Vlasic/Getty Images
Well, well, well, what is a fine lady like Michelle Dockery doing in a rusty old Netflix drama like this? Per Deadline, Dockery has joined the cast of Netflix's Godless, a Western from Steven Soderbergh and Scott Frank. Jeff Daniels stars in the drama as an outlaw who is hunting down Jack O'Connell, who plays his former partner. While on the run, Daniels hides out on a ranch owned by Dockery's character (her name is Alice Fletcher, but really, we're all going to call her Mary). Lady Edith, meanwhile, died on the wagon train West.