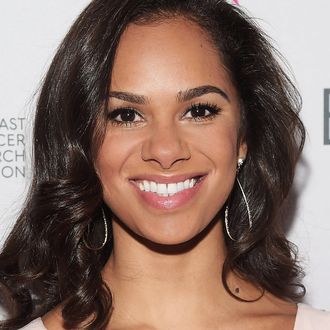 Disney's casting choices are en pointe.
Photo: Theo Wargo/Getty Images
Misty Copeland will appear in at least one of the realms of Disney's Nutcracker and the Four Realms. The film, directed by Lasse Hallström, will be a live-action take on E.T.A. Hoffmann's The Nutcracker and the Mouse King, which was made into that famous Tchaikovsky ballet you watch at Christmas. Copeland, who recently became the first black principal dancer at the American Ballet Theatre, will play the lead ballerina in the film's sole dance sequence, per Variety. Wait, there's only going to be one dance sequence? We're going to need a lot more Misty than that, Disney.