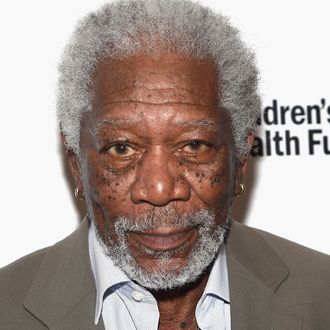 His voice already casts spells.
Photo: Gary Gershoff/Getty Images
Who better to bring toys to life than God himself? Morgan Freeman has joined the cast of Disney's live-action adaptation of The Nutcracker, where he'll play Drosselmeyer, who is variously played as some blend of a toy maker, clock maker, and magician. He gives his goddaughter Clara (Interstellar's Mackenzie Foy) a nutcracker at the beginning of the story, kicking off all that magical Christmas action. If you were hoping to see Freeman slip on some pointe shoes, don't get too excited. Misty Copeland is playing the lead ballerina in the film's sole dance sequence, and it doesn't sound like he will be involved. Still, can we get the man a cape?