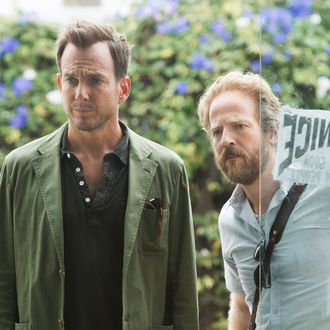 Will Arnett and David Sullivan in Flaked.
Photo: Adam Rose/Netflix
Flaked, Netflix's low-key Will Arnett dramedy, has just received an equally low-key renewal: On the same day the streaming service sent out its  big news dump, the Venice-set show announced its own second-season renewal on its Facebook page. The series didn't announce how many episodes the new season will consist of, but THR previously reported that Flaked's second season would likely be only six episodes long, down from the first season's eight. Flaked — the "hey, might as well" of TV shows.