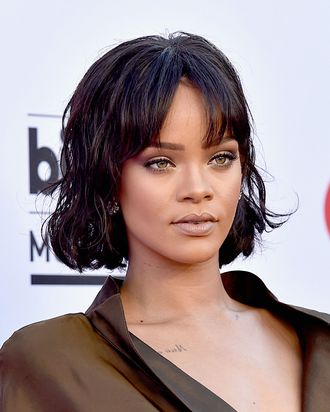 Photo: David Becker/Getty Images
During Friday afternoon's Bates Motel Comic-Con panel, producers announced who will play Marion Crane — Janet Leigh's iconic Psycho stab-ee — in the series' fifth and final season. And, oh my gosh, it's you! Or  — no, wait. It's Rihanna!
In a statement released after the announcement, executive producers Carlton Cuse and Kerry Ehrin said (via The Hollywood Reporter):
"We wanted to thrust the iconic role into a contemporary spotlight and redefine it in a meaningful and exciting new way.  We also heard Rihanna was a fan of the show, and we were huge fans of hers, so it was the perfect collision of creativity and fate."
Hm. Interesting that they act as though they've never heard that you were a fan of the show. All that time spent practicing your Marion Crane face, and for what?