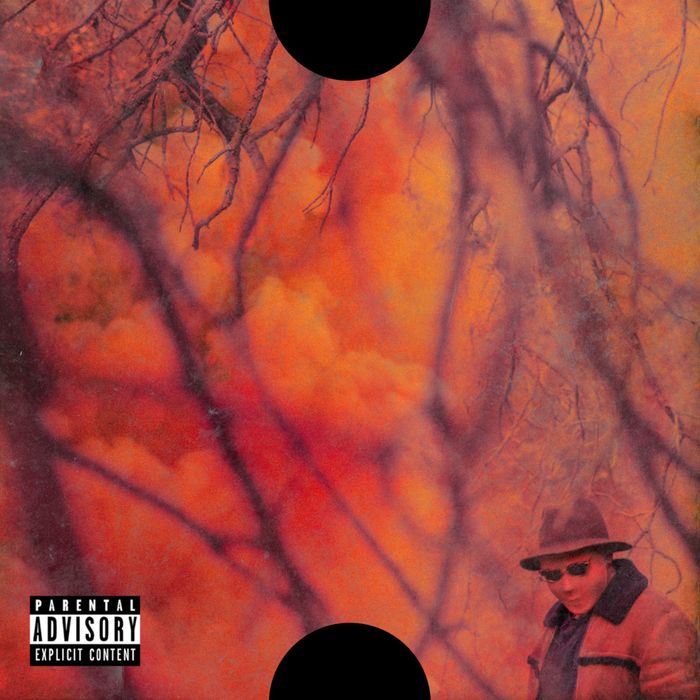 Midway through "Prescription/Oxymoron," the double-sided keystone track of Los Angeles rapper Schoolboy Q's previous album, 2014's Oxymoron, an unexpected change arrives. For the first half of the track, "Prescription," Q has been narrating his descent into multiple drug addictions: Percocets, Adderalls, Xanax bars, codeine. With his body wracked with craving, he's in no state to talk. He turns down calls from almost everyone, his mother and young daughter included; the only calls he'll take are from dealers. Finally, he answers a call from his sound engineer inviting him to come to the recording studio. He leaves his place, turns on his car's air-conditioning all the way. It's nighttime, but he remembers seeing light. There's no cause for this small but decisive shift in character, nor does the artist offer any explanation. Then "Oxymoron," the second half of the track, commences: "I just stopped selling crack today!" Q repeats. His voice crackles with a kind of grim gleefulness; he's discovered the higher profit margins involved in selling Oxycontin and — praises to the most high — it's changing his life for the better.
As a narrative progression, this is confusing, and knowing more about the artist's life offers little help — given the fact that the time period narrated in the second half of the track predates the period narrated in the first, it only increases the sense of disorientation. Yet this sense is nothing if not calculated. As his choice of album titles — Setbacks, Habits and Contradictions, Oxymoron — demonstrates, Q's catalogue is riddled with reversals and paradoxes. The artist born as Quincy Hanley has made a conscious decision to describe the sudden shifts in fortune and status which comprise his life: Along with addict and dealer, he's also found himself in the roles of athlete, promising student (hence his name), Hoover Crip gangster, convict, father, railroad worker, deadbeat, and rapper. Nor is he content merely depicting the strain of rapid change. As his delivery shows, he aims to embody them in his tone and pitch. Bruising and envenomed, the flow he's honed directly translates psychic pressures into sonic weight: the syllables he stresses are heavy twice over, freighted with the stresses of his life, past and present. Q loves to cram his lines with shorthand phrases which themselves are already highly compressed. Casual or exhausted listeners can be too physically stunned by the repeated, heavy vocal impact to focus on the cold-eyed spite, argumentative grief, and grim intelligence embedded within.
From a sales standpoint, Schoolboy Q's potential drawbacks seem obvious. Rap artists willing to prioritize darker truths at the expense of entertainment have not been a thriving breed among major-label signees for some time. Q's music is rich with difficult pleasures, but that doesn't mean it's fun. Yet Q, signed to Interscope since Oxymoron, has managed to blaze a path long overgrown. Like Ice Cube in the early '90s, he's a West Coast gangster rapper who can achieve commercial success without parting from complexly detailed street narratives. Unlike his label mate and Black Hippy bandleader Kendrick Lamar, Q is too much of a cynic to reach too far after spiritual redemption; unlike YG, his Blood counterpart, Q's instrumentals tend to be too dense to be catchy and his verses are too intricate to welcome easy listening. Nonetheless, as Oxymoron's recent platinum certification shows, his candor, distinctive voice, and paradoxically bleak charm, combined with some spillover effects from Kendrick's ascension, have been enough to render Q a force on the record charts.
Having proven himself to his label as a safe bet financially, Q secured the creative freedom to shape his second major album as he saw he fit: Blank Face LP, released last week, is the outcome of this liberty. In keeping with its artist's contradictory nature, Blank Face is at once more relaxed and more powerful than its predecessor. Much of this can be attributed to the production: The louder, higher, more rigid soundscapes prevalent on Oxymoron have given way to instrumentals predominantly favoring deep, soft bass lines reinforced by warm synths, horns, or electric guitars. On his prior album Q's raucous vocals seemed frequently to be engaged in a sonic arms race with his production: What Oxymoron gained in anthemic quality and marketable singles it lost in harmony, whether within a track or between tracks. It's impossible to imagine a lightweight album from such a rapper as loaded as Q, but the chunkiness of Oxymoron's track listing certainly didn't need to be repeated — and thankfully wasn't. The flow between tracks in Blank Face is as smooth as most of the tracks themselves; willfully dissonant bangers "TorcH," "Ride Out," and "Str8 Ballin" are rare and spaced out to maximize their contrast with the strong and gentle (though rarely tranquil) groove of the album as a whole.
As a lyricist, Q hasn't greatly changed. As usual, his expressions of sullen pride in his prowess as a Crip are seasoned by keen reflections on the costs and origins of gang life, and his cadences are as coiled and peculiar as ever. But the expansive sound permits both to unfold on their own terms, easing the claustrophobia that animates Q's language while preserving its urgency and candor. The tracks on Blank Face don't particularly stand out from one another, but that's a testament to the high quality and unified vision that they share rather than to any mediocrity or monotony. It's hard to make out highlights when everything glows. Whether it's the romantic pledges of allegiance "WHateva U Want" and "Overtime"; the moocher brushoff "Know Ya Wrong"; the snarling guest verse from Jadakiss or eccentric guest verses by Kanye West and E-40; the cartoonish beat by Tyler; the Creator on "Big Body"; or the spare pulsations of the Metro Boomin and Southside beat on "Dope Dealer"; Anderson Paak's illustrative hooks on "TorcH" and "Blank Face"; or Kendrick Lamar's voicings of id (on "By Any Means) and superego (on "Black THoughts") — pretty much everything works according to Q's design. After clawing through a period of doubt and depression following Oxymoron, he's come forward with his strongest album yet: Blank Face is clearly the product of an artist in full command of his powers. Q is getting older — he turns 30 this year — but maturity hasn't blunted Q's passion so much as refined it: Everything latent and stepped on in Oxymoron now comes through realized and pure.
Q's excellence both reflects and contributes to the improving fortunes of rap on the West Coast, a region which, after a long period of relative stagnation, has undergone a renaissance in recent years, as multiple creative constellations emerged whose members were eager to revitalize, interrogate, or move past the traditions and legacy of California gangster rap. As Odd Future dissolves and Lil B (a constellation unto himself) recedes, it's become clear that Kendrick Lamar is the central figure in the West Coast renaissance, with his authority generally recognized and his influence extending beyond his Top Dawg Entertainment label mates Jay Rock, Ab-Soul, and Q to touch artists as diverse as Anderson Paak, YG, Vince Staples, and Earl Sweatshirt.
Kendrick's renewal of explicitly political rap is timely, and his introduction of redemptive religious themes is novel; certainly his poetic capability is without peer. But all the same, it's good to know that, in Schoolboy Q, Kendrick's fans have someone whose gangster mentality, with all its pessimism and impiety, remains essentially unchanged. It can't hurt to be reminded that, whatever good may come of it, rap emerges out of a profound negativity instilled by economic and social conditions which by all indications are impossible to overcome: When the environment that rappers come from refuses to improve, rap's content will largely stay the same, even as its instrumentals and delivery continually change. There's a visceral charge in Q's voice, a realism condensed into a tone of boundless contempt for society — a rancorous tone constantly on the verge of imploding into depression and self-loathing. Until Kendrick successfully conveys this spirit with the same absolute power as his Black Hippy teammate, the question of who really is the strongest rapper in the West will still be up for argument.