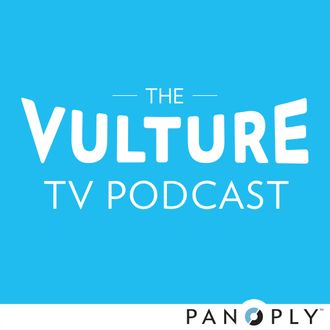 This summer has seen the return of two shows that were breakout successes this time last year: Mr. Robot and UnREAL. In their second seasons, both shows are dealing with some pretty harsh criticism. On this week's episode of the Vulture TV Podcast, we discuss what's happening here. Are the shows demonstrably worse in year two? Are viewer expectations higher? Or are we losing our patience with TV dramas?
In the second half of the show, we talk about HBO's Looking, which wrapped up its story in a movie Saturday night, and shows that continue on as films, from Sex and the City to Absolutely Fabulous. Do TV shows work as movies, or do they just end up looking like clones of themselves?
Further reading: Our Looking roundtable; a midseason assessment of UnREAL; Ab Fab is only semi-fab
Tune in to the Vulture TV Podcast, produced by the Slate Group's Panoply, every Tuesday, on iTunes or wherever you get your podcasts. And please send us your burning TV questions! Tweet us @Vulture, email tvquestions@vulture.com, or leave us a voice-mail at 646-504-7673.