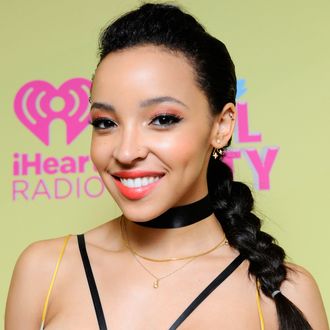 Perfectly timed to the summer heat.
Photo: Sergi Alexander/Getty Images
At this rate, the world may never see Tinashe's hotly anticipated, forever-delayed sophomore album Joyride. But who needs an album when she drops bop after bop like clockwork? The latest: "Superlove," which is not to be confused with Charli XCX's infectious should've been a smash of the same name. Though to be fair, both could be PSAs on avoiding love like the plague. "First one to make me wanna drag a hoe / I could care less about this before / Jealousy, envy, madness"? That's no way to live. But if we must mate, let it be to an '80s-indebted gem by R&B masterminds The-Dream and Tricky Stewart. You can take her album away, but you can never take her love … for bedroom bait.