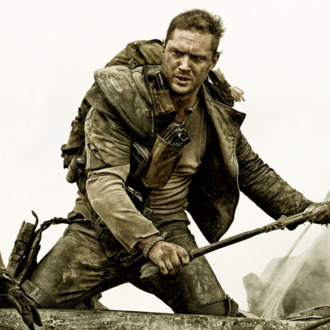 Each month, several films and TV shows leave HBO's catalogue. We provide a list of departing titles so you can watch them before they're gone forever (or are just available on a different site). For more comprehensive coverage of the best titles available on HBO and elsewhere, check out Vulture's What to Stream Now hub, which is updated throughout the month.
Dribble: Love & Basketball (2000)
Forget "sports dramas" — this is one of the most endearing romantic dramas, full stop, in recent memory. The years-spanning narrative tells the story of two neighbors in Los Angeles who slowly fall in love (and hate) with each other as their respective basketball careers begin to heat up. Leaving August 31.
A postapocalyptic nightmare: Mad Max: Fury Road (2015)
George Miller's Best Picture–nominated action-adventure is a triumph for the genre, which follows the powerful duo of Furiosa and Max as they rebel against a tyrannical ruler and his army in a postapocalyptic wasteland. Still such a sight to behold. Leaving August 31.
Hot damn: Tropic Thunder (2008)
What happens when you drop five incompetent actors in the middle of the vast Vietnamese jungle to shoot a war film guerrilla-style? The director gets blown up, they inadvertently wander into a hub of heroin production, and they remain unaware that they're actually in grave danger since they think they're still shooting the film. Anything for the Oscar though, amiright? Leaving August 31.
August 15
Annabelle (2014)
August 31
Alpha Dog (2006)
Barbershop (2002)
Barbershop 2: Back in Business (2004)
Beauty Shop (2005)
Far From the Madding Crowd (2015)
Halloween H20: Twenty Years Later (1998)
Inspector Gadget (1999)
I Origins (2014)
I Think I Love My Wife (2007)
Love & Basketball (2000)
Mad Max: Fury Road (2015)
Saving Silverman (2001)
The Second Best Exotic Marigold Hotel (2015)
Shrek the Third (2007)
Snatch (2000)
Spaceballs (1987)
Tropic Thunder (2008)
True Story (2015)
Unfriended (2014)
The Uninvited (2009)
A Walk Among the Tombstones (2015)
For more details on the best film and television available online, consult Vulture's What to Stream Now hub.