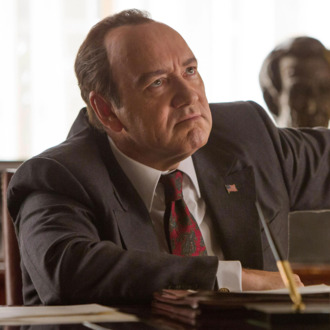 At the beginning of (and throughout) every month, Amazon Prime and Amazon Instant Video add new movies and TV shows to their libraries. Some of these may also have previously been on Amazon, only to have been removed and added back. For more comprehensive coverage of the best titles available on Amazon and elsewhere, check out Vulture's What to Stream Now hub, which is updated throughout the month.
For cat people: Inside Llewyn Davis (2013)
The Coen Brothers' Oscar Isaac–led dramedy follows the highs and lows of a week in the life of an aspiring folk singer. With T Bone Burnett serving as the executive music producer, you know there's a damn fine soundtrack. Available August 1.
Cool sunglasses alert: The Matrix (1999)
Snuggle inside your finest oversized black jacket and take a few calming breaths, because this neo-noir adventure will have you questioning perceived and simulated realities and for weeks to come. Thanks, Neo and bullet time. (No, seriously, thanks.) Available August 1.
Shopgirl v. NY152: You've Got Mail (1998)
This romantic tale of two star-crossed rival book store owners epitomizes the late 1990s, with Tom Hanks's and Meg Ryan's characters falling for each other over AOL email correspondences, despite not knowing the other's true identity. Online romance has never looked so delightful. Available August 12.
The Depression Trilogy: Melancholia (2011)
As if thinking about Lars von Trier's previous work didn't automatically get you feeling sad, the two-part plot of Melancholia should quickly do the trick — the relationship between two already-tense sisters is tested when one of them prepares to get married as a rogue planet is on path to collide with the Earth. Available August 22.
Thank ya, thank ya very much: Elvis & Nixon (2016)
We've all seen the photo, but here we actually learn what went down between President Richard Nixon and music sensation Elvis Presley on that faithful December 1970 day — with some creative liberty taken. It was certainly a strange, delightful romp in the White House. Available August 25.
TV
House of Lies (Seasons 4-5)
The Kicks (Season 1)
MOVIES
Inside Llewyn Davis (2013)
A Clockwork Orange (1971)
Maxed Out (1971)
Afflicted (2013)
The Eclipse (2009)
The Others (2001)
The Piano (1993)
Cloverfield  (2008)
The Foot Fist Way (2006)
How She Move (2007)
Coffee and Cigarettes (2003)
A Good Woman (2004)
Joe the King (1999)
Kalifornia  (1993)
Marathon Man (1976)
Shattered (2007)
Six Shooter (2004)
Species III (2004)
Tales from the Darkside: The Movie (1990)
Wicker Park (2004)
The Matrix (1999)
The Matrix Reloaded (2003)
The Matrix Revolutions (2003)
Teenage Mutant Ninja Turtles (1990)
Teenage Mutant Ninja Turtles 2 (1991)
Teenage Mutant Ninja Turtles 3 (1993)
You've Got Mail (1998)
The World's Fastest Indian (2005)
Ong Bak – The Thai Warrior (2003)
Julia (1999)
Available later in August:
Odd Squad Movie (2016)
Shaun the Sheep (2015)
American Ultra  (2015)
No Country for Old Men (2007)
Michael Ian Black: Noted Expert (2016)
Mission: Impossible — Rogue Nation (2015)
Very Good Girls (2013)
A Royal Affair (English subtitles) (2012)
Strange Wilderness (2008)
Melancholia (2011)
The Hunter (2011)
Blue Ruin (2013)
Elvis & Nixon (2016)
Goon (2011)
13 Assassins (English subtitles)(2011)
Available for purchase:
TV
Game of Thrones (Season 6)
House of Lies (Season 5)
Teen Mom (Volume 15)
Celebrity Food Fight (Season 1)
The Grim Adventures of Bill & Mandy (Season 6)
Truth About Murder (Season 1)
Catfish: The TV Show (Season 5B)
Investigation (Season 1)
Clang Invasion (Season 1)
Super Noobs (Season 1)
60 Days in (Season 1)
Love & Hip Hop: Hollywood (Season 3)
Ink Master (Season 8)
Backstage (Volume 2)
The Strain (Season 3)
MOVIES
Approaching the Unknown (2016)
The Huntsman: Winter's War (2016)
Traded  (2016)
Be Somebody (2016)
The Phenom (2016)
A Hologram for the King (2016)
Weiner (2016)
The Jungle Book (2016)
She's Funny That Way (2014)
For more details on the best film and television available online, consult Vulture's What to Stream Now hub.