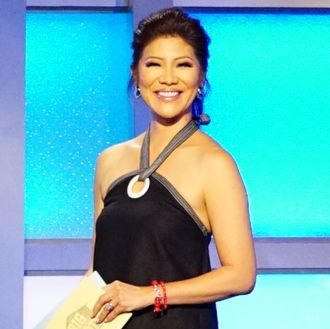 Photo: Sonja Flemmiing/CBS
CBS may have found a way to expand its super-successful reality franchise Big Brother beyond its usual summer perch — and possibly to another platform. Andy Dehnart, via his respected unscripted-focused site Reality Blurred, reports that the eye network is readying a new season of the show that would premiere as early as mid-September, almost immediately after the current cycle of the series wraps. This would mark only the second time in Big Brother's 16-year history it would air during the course of the traditional TV season; the last in-season edition came in 2008 and was prompted by a Writers Guild strike that caused a scarcity of scripted shows. Considering CBS has already announced a full fall schedule, as well as premiere dates, it seems unlikely (albeit not impossible) that the network would suddenly rush Big Brother. But that doesn't mean the report is inaccurate.
Dehnart speculates that CBS is planning to put the new Brother on another CBS-owned outlet, either cable channel Pop or subscription-streaming service CBS All Access. Assuming this extra season happens, All Access would be the natural home for it since the network already has thousands of viewers who watch Big Brother live feeds via that platform. So why not prompt those folks to keep up their monthly subscriptions while luring TV viewers who don't currently pay for feeds by incentivizing both parties with another online-only edition? After all, CBS already has a studio "house" built for the show, one which currently stands vacant eight months out of the year. Might as well find some new tenants to help pay the rent. A rep for CBS declined to comment, but given that Big Brother's motto is "expect the unexpected," fans of the show might want to stay tuned.