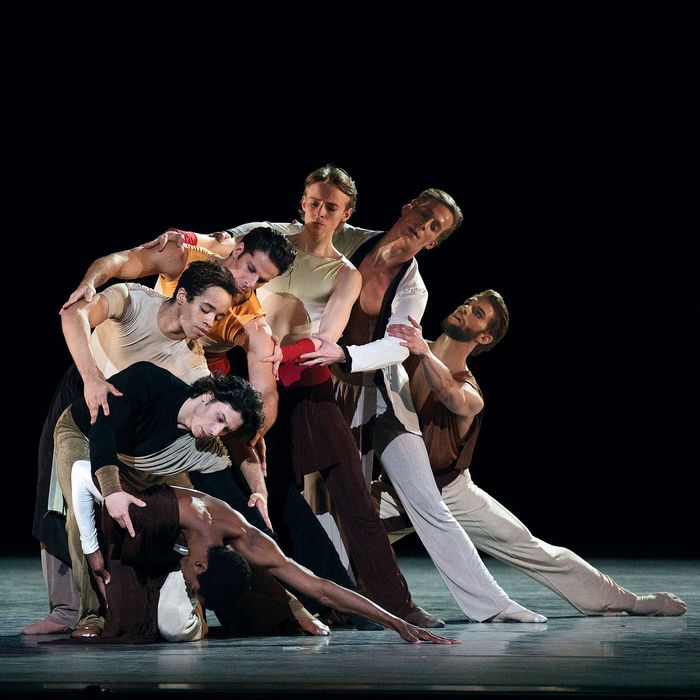 American Ballet Theatre
Photo: Rosalie O'Connor
Hopefully, you've had a few minutes to play around with our Fall Entertainment Generator. But if you're looking for straight and simple lists of things to look out for by medium, we'll be breaking them out separately. Here's a look at fall album releases.
September
9/7
The Loser
Through 9/11, BAM Howard Gilman Opera House
The world premiere of David Lang's opera (based on Thomas Bernhard's novel) features a sole singer floating on a platform above the audience, a pianist (Conrad Tao), and an offstage chamber group.
9/8
New York City Opera
Through 9/13, Rose Theater
The newly restructured City Opera kicks off its season with a double bill of Leoncavallo's Pagliacci and Rachmaninoff's rarely heard Aleko.
9/12
"Works & Process"
Solomon R. Guggenheim Museum
Composer Missy Mazzoli's chamber opera of Lars von Trier's Breaking the Waves premieres at Opera Philadelphia later this month; New Yorkers get a sneak peek at this in-process performance and discussion.
9/13
"The Art of the Score" at the New York Philharmonic
Through 9/17, David Geffen Hall
The Phil continues its fantastic film-music series, performing the exhilarating scores to West Side Story (9/13–9/15) and Manhattan (9/16 and 9/17) while the movies for which they were written play on a big screen.
9/15
"Steve R Variations"
Miller Theatre
Reich's 80th-birthday celebrations started during the Lincoln Center Festival in July and will meander from Miller Theatre (his Daniel Variations) to Carnegie Hall (the video work Three Tales) and Symphony Space (next spring). One event seems especially poignant: Ghanaian drummer Gideon Alorwoyie comes to National Sawdust to pay homage to his former student, the composer of Drumming.
9/20
New York City Ballet
Through 10/16, David H. Koch Theater
The fall season kicks off as usual with a high-fashion gala featuring costumes by the likes of Dries van Noten and Narciso Rodriguez, and two premieres by women: Annabelle Lopez Ochoa and City Ballet principal Lauren Lovette (new work by Justin Peck and Peter Walker is also on the program).
9/26
Fall for Dance Festival
Through 10/8, New York City Center
The annual autumnal dance extravaganza returns with its diverse array of international troupes, from hometown stars (ABT, Alvin Ailey) to across-the-globe contenders (Hong Kong Ballet, Grupo Corpo).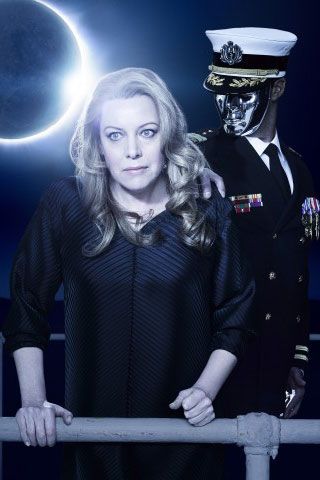 Tristan und Isolde
Through 10/27, Metropolitan Opera
The Metropolitan Opera opens its first post–James Levine season with a production of one of his signature works, conducted this time by Simon Rattle. The soprano Nina Stemme returns to the Met as Isolde, and there are few operas where her blend of power and nuance would be more welcome.
October
10/6
Simón Bolívar Symphony Orchestra of Venezuela
Carnegie Hall
Venezuela's two proudest artistic products, its flagship youth orchestra and the conductor Gustavo Dudamel, open the hall's season at a time when the regime that promoted both is driving the nation off a cliff. Dudamel has been circumspect about his native country, hoping that music trumps politics.
10/13
Circle Map
Through 10/14, Park Avenue Armory
A new work for orchestra and electronics by Kaija Saariaho.
10/16
Human Requiem
Through 10/19, White Light Festival at Cathedral of St. John the Divine
The Rundfunkchor Berlin choir and soloists intermingle with the audience in this theatrical setting of Brahms's German Requiem, performed in St. John the Divine's Synod House.
10/18
Guillaume Tell
Through 11/12, Metropolitan Opera
Everyone knows the William Tell Overture — very few have seen the opera it comes from. The Met stages it for the first time in 80 years.
10/19
American Ballet Theatre
Through 10/30, David H. Koch Theater
The always adventurous fall season looks especially exciting this year, with the U.S. premiere of Benjamin Millepied's acclaimed Daphnis et Chloé and a new ballet from choreographer Jessica Lang.
10/25
Bill T. Jones/Arnie Zane Dance Company
Through 11/6, Joyce Theater
The choreographer's exploration of storytelling and movement continues with the premiere of his Analogy Trilogy, based on oral histories compiled by Jones.
10/27
BalletCollective
Through 10/28, NYU Skirball Center for the Performing Arts
The young choreographer Troy Schumacher's troupe performs two intriguing new works, both collaborations with architects and composers (like the Lowline's James Ramsey and San Fermin's Ellis Ludwig-Leone).
10/29
Mark Morris Dance Group
Through 11/5, Gerald W. Lynch Theater
As part of his curatorial duties for the White Light Festival's "Sounds of India" series, Morris — a longtime student of South Indian performance — creates a new work for his company set to Terry Riley, on a program with earlier India-inspired pieces.
November
11/1
Rodgers, Rodgers, and Guettel
Through 11/3, Merkin Concert Hall
Richard Rodgers didn't just launch great partnerships (with Lorenz Hart and Oscar Hammerstein) and produce hundreds of classic tunes; he also spawned a dynasty. NYFOS weaves his music together with compositions by his daughter Mary Rodgers and long-awaited new songs by his grandson Adam Guettel.
Three Tales
Carnegie Hall
More Steve Reich, this time a video work.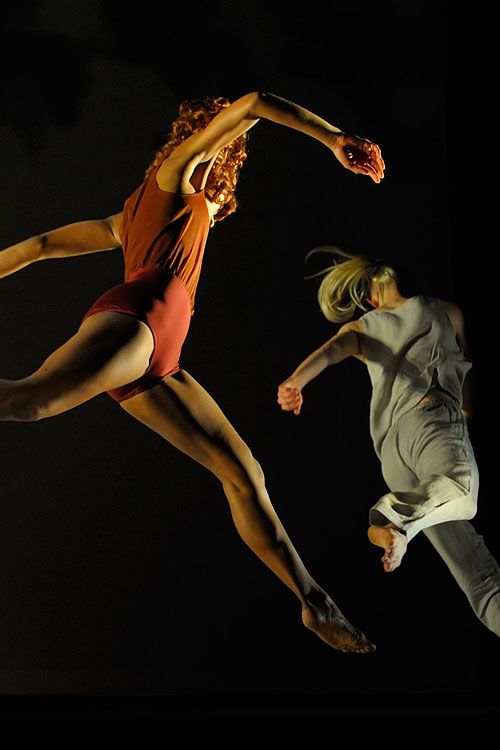 11/2
Kyle Abraham, Abraham.in.Motion
Through 11/5, BAM Fisher
Boyz n the Hood meets The Souls of Black Folk in MacArthur "genius" grant winner Kyle Abraham's latest thought-provoking piece, which blends hip-hop and ballet.
11/3
Vail Dance Festival: ReMix NYC
Through 11/6, New York City Center
Damian Woetzel's summer dance utopia makes its first major East Coast appearance with a star-packed program ranging from jookin' master Lil Buck to "retired" ballerina Wendy Whelan.
11/6
Eric Owens and Susanna Phillips
Carnegie Hall
The magnetic bass-baritone and soprano take a break from rehearsing L'Amour de Loin at the Met to sing smaller musical dramas in the form of Schubert songs.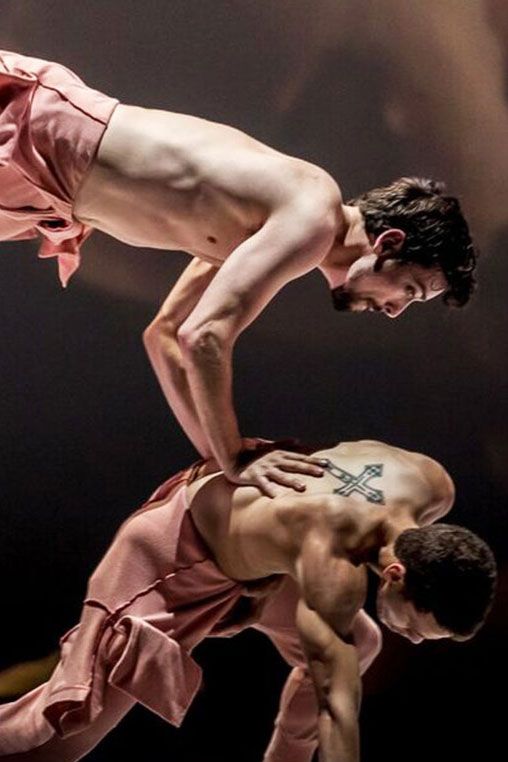 11/10
Rules of the Game
Through 11/12, BAM Howard Gilman Opera House
Pharrell Williams sets out to conquer the one corner of the music world that hasn't yet yielded to his talents, teaming with the Dallas Symphony Orchestra for his first orchestral piece, part of a larger work with choreography by Jonah Bokaer.
11/12
Calder Quartet
Fuentidueña Chapel at the Cloisters
Extreme string playing! The enterprising quartet tackles Morton Feldman's five-hour-long String Quartet No. 2.
11/14
Il Ritorno d'Ulisse
Through 11/16, White Light Festival at Gerald W. Lynch Theater
Odysseus in Johannesburg: South African artist William Kentridge's production of Monteverdi's Odyssey-inspired opera imagines the dying hero in Kentridge's home country, his visions played out by the Handspring Puppet Company.
11/15
Dorrance Dance
Through 11/27, Joyce Theater
Tapper extraordinaire Michelle Dorrance — a MacArthur winner last year — brings her Blues Project back after a sold-out run last spring, with live music by Toshi Reagon.
11/16
"Medieval to Modern"
White Light Festival at Alice Tully Hall
Seven centuries of music, from the Baroque master François Couperin to John Adams, played by insightful pianist Jeremy Denk.
11/17
Jaap van Zweden at the New York Philharmonic
Through 11/19, David Geffen Hall
Local audiences get a taste of Van Zweden's conducting in his first performance since he was named the Phil's next music director; the program includes Tchaikovsky's Symphony No. 4 and the New York premiere of Julia Adolphe's Viola Concerto.
11/29
Lucinda Childs Dance Company
Through 12/11, Joyce Theater
A residency by the postmodern-dance pioneer's troupe features a five-decade retrospective of her work, plus a revival of her landmark 1979 Dance, in which, via Sol LeWitt's projections, her original dancers will perform alongside her current ones.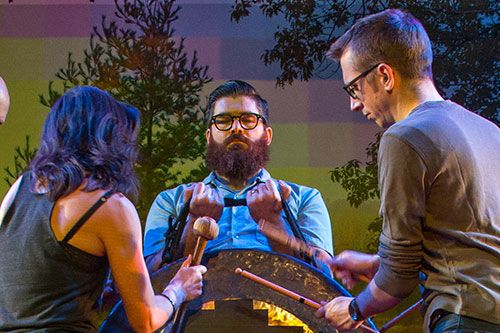 11/30
A Gun Show
Through 12/3, BAM Harvey Theater
One way to try to process the year's horrifying spate of gun violence: this performance by So Percussion, initially conceived in response to Newtown, exploring the American obsession with firearms (the array of instruments on hand includes a decommissioned Russian-army rifle).
Alvin Ailey American Dance Theater
Through 12/30, New York City Center
A richly varied season, highlighted by Kyle Abraham's complete, three-part Untitled America and a new piece by company member Hope Boykin inspired by Martin Luther King Jr.'s oratory and narrated by erstwhile Hamilton Tony winner Leslie Odom Jr.
December
12/1
L'Amour de Loin
Through 12/29, Metropolitan Opera
Kaija Saariaho's opera about a prince and his lady parted by the Mediterranean has been slouching toward New York ever since it dazzled at the Salzburg Festival in 2000. It finally arrives at the Metropolitan Opera in a new production by Robert Lepage.
"Composer Portraits"
Miller Theatre
Young Canadian composer Zosha di Castri gets the spotlight, including two premieres performed by the percussion-and-piano quartet Yarn/Wire and vocal ensemble Ekmeles; they have a gift for navigating tricky compositions.
12/2
yMusic
Zankel Hall
The astoundingly versatile multi-instrument ensemble — in demand in both the pop and classical realms — premieres new work by Chris Thile and Caroline Shaw, alongside pieces by Judd Greenstein, Marcos Balter, Sufjan Stevens, and others.
12/7
Daniil Trifonov
Carnegie Hall
After a year of plowing through Rachmaninoff's piano repertoire, the young Russian virtuoso-of-the-moment performs Schumann (and, yes, some illustrious Russians too: Shostakovich and Stravinsky).
12/9
The Orchestra Now
Carnegie Hall
The current focus of Leon Botstein's pedagogical energies: this preprofessional orchestra-in-residence at Bard, here to play music once deemed politically incorrect (from Jewish folk songs to Prokofiev).
12/10
Gideon Alorwoyie and Mantra Percussion Ensemble
National Sawdust
Still more Reichiana.
12/28
New York Philharmonic
Through 1/3, David Geffen Hall
A super-orchestra — the combined forces of Jazz at Lincoln Center and the Phil—performs the world premiere of jazz majordomo Wynton Marsalis's latest work, on a program with William Bolcom's Trombone Concerto.
*This article appears in the August 22, 2016 issue of New York Magazine.