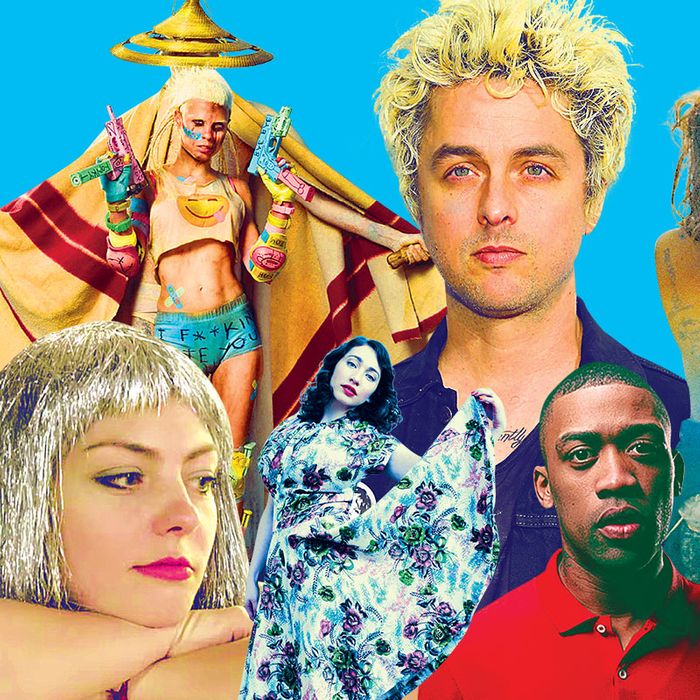 New music from Danny Brown, Jenny Hval, and many more.
Hopefully, you've had a few minutes to play around with our Fall Entertainment Generator. But if you're looking for straight and simple lists of things to look out for by medium, we'll be breaking them out separately. Here's a look at fall album releases.
SEPTEMBER
9/2
Angel Olsen, My Woman
The snarl of her recent single "Shut Up Kiss Me" suggests a new, more Joan Jett–ish approach for this
indie-folk star.
Soundwalk Collective and Jesse Paris Smith Featuring Patti Smith, Killer Road
Punk-poet Smith and her daughter, Jesse, join the arty trio for spoken-word poetry and spooky ambience.
Wiley, Godfather
The MC and erstwhile "Godfather of Grime" has of late cleaned up his underground U.K. rap sound for a poppier presentation.
Zomby, Ultra
The mask-wearing British DJ-producer lords over the throbbing middle ground between jungle and garage.
9/9
The Head and the Heart, Signs of Light
More sunshiny melodies and bright gospel harmonies to make you forget that these guys are from the Pacific Northwest.
Allah-Las, Calico Review
A raucous backbeat and guitar jangle aren't exactly formal breakthroughs, but these left-coast beach bums find ways to inject fresh attitude into garage rock.
Local Natives, Sunlit Youth
The title is a clue: The buoyant and boyish folk-rock fivesome are now hitting notes of nostalgia and rue.
Okkervil River, Away
Introvert's introvert Will Sheff broke out of his shell and invited a gaggle of friends (Marissa Nadler, classical sextet yMusic) to contribute to his band's latest set of literate confessionals.
Nick Cave & the Bad Seeds, Skeleton Tree
The Australian post-punk legend returns with his first album after suffering the tragedy of losing a child. But if there's anyone who can turn that sort of personal pain into universally affecting songs, it's Cave.
M.I.A., A.I.M.
Postcolonial pop star M.I.A. has claimed that her palindromically titled fifth album might be her last. If the trap-inflected single "Go Off" is any indication, she intends to leave a party in her wake.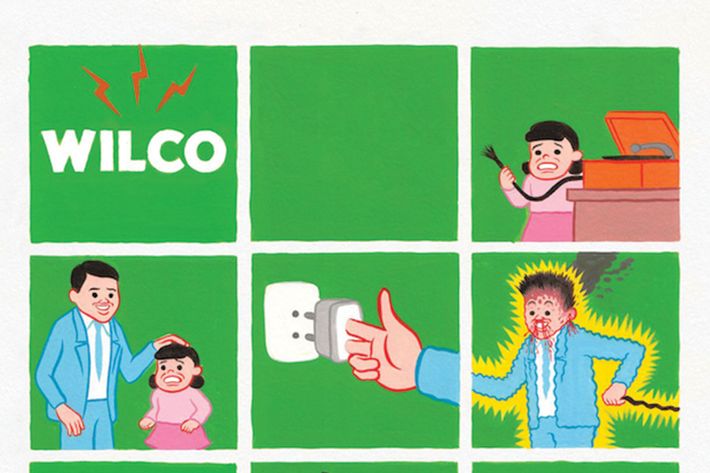 Wilco, Schmilco
Wilco will follow last summer's surprise-released Star Wars with another trollingly titled album, though early cuts "Locator" and "If Ever I Was a Child" suggest that the title may also be a nod to Harry Nilsson's 1971 oddball pop classic Nilsson Schmilsson.
9/16
Against Me!, Shape Shift With Me
It's a big season for Laura Jane Grace. Her always-anthemic band Against Me! releases its follow-up to 2014's momentous Transgender Dysphoria Blues, and in November she publishes her memoir Tranny: Confessions of Punk Rock's Most Infamous Anarchist Sellout.
AlunaGeorge, I Remember
The London dub-pop duo hopes to follow up on the club success of 2014's DJ Snake–abetted single "You Know You Like It," this time by calling on house DJ Zhu and musical-festival mainstay Flume for assistance.
Cymbals Eat Guitars, Pretty Years
For anyone who's been following along, it's almost hard to believe that these baby-faced Staten Islanders are set to release their fourth album, which should be just as adolescently emo and sonically rambunctious as their previous slabs of fuzzy indie-rock guitar jams.
9/16
Die Antwoord, Mount Ninji and Da Nice Time Kid
Remember when people wondered whether this visually outlandish South African duo was "real" or just an art gag? This far into their career, frighteningly blonde MCs Ninja and Yolandi Visser have developed beyond mere shtick into legitimate hip-hop progressives.
Meat Loaf, Braver Than We Are
Forget his recent stage collapse. At 68 years old, Meat Loaf can still wow with his over-the-top bombast, and on Braver, he reunites with songwriter and producer Jim Steinman, his partner on 1977's deathless Bat Out of Hell.
Mykki Blanco, Mykki
This unabashedly in-your-face performance artist has earned plenty of attention for pushing gender and identity boundaries. Don't let that obscure the technically strong rapping and lyrically vulnerable charms of recent single "The Plug Won't."
9/23
Beach Slang, A Loud Bash of Teenage Feelings
The title says it all. These Philly punk ne'er-do-wells follow in the proud, beer-wobbly footsteps of the Gaslight Anthem and the Replacements (with a dollop of Springsteenian grandeur). Earlier this year, there were rumors swirling that the band was calling it quits. Be glad they didn't.
Bruce Springsteen, Chapter and Verse
Just as a heads up, a lot of the rarities collected on this musical companion to Bruce's memoir are easy to dig up on YouTube, but it'll be nice to have them in one place.
Devendra Banhart, Ape in Pink Marble
Freak folk's former (and formerly hirsute) golden child is back to show just how far he's moved from the warbly sing-alongs of his early days. An openhearted spirit still abounds, though, at least on album preview "Middle Names."
Merchandise, A Corpse Wired for Sound
With punk roots and radio-friendly hooks distorted to hell, Carson Cox and his band of New Wave romantics are the millennial answer to the Jesus and Mary Chain, minus the floppy tufts of hair.
9/30
Drive-By Truckers, American Band
Southern rock's arguably greatest songwriters (and inarguably the genre's best mythology debunkers) celebrate 20 years together with another gritty collection of storytelling drama and guitar crunch.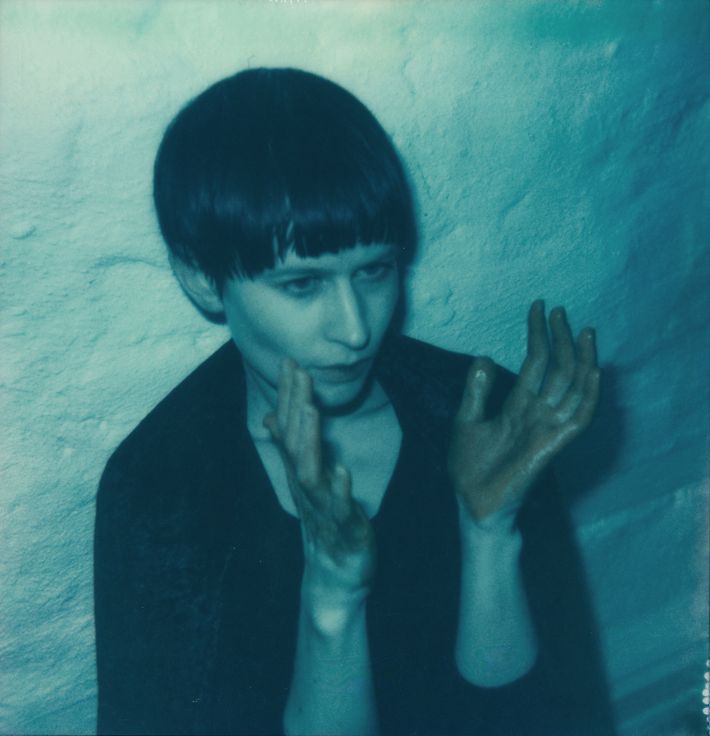 Jenny Hval, Blood Bitch
After calling out "soft dick rock" on 2015's transfixing and fierce critical favorite Apocalypse, Girl, experimental pop star Hval has said that her new album tackles "the purest and most powerful yet most trivial, and most terrifying blood: menstruation."
Pixies, Head Carrier
On their first album fully recorded without founding bassist Kim Deal, the indie-rock figureheads — whose "comeback" era has now lasted longer than their original go-round — hope to avoid the slightly boilerplate sound of 2014's unfortunately titled Indie Cindy. The wild first single, "Um Chagga Lagga," was very promising.
Public Access T.V., Never Enough
Led by John Eatherly of the late, lamented Nashville punk darlings Be Your Own Pet, these troublemakers strut the taut, sneering lineage of the Strokes, Richard Hell, and the New York Dolls on this, their debut album.
Regina Spektor, Remember Us to Life
The Bronx's favorite Russian émigré singer-songwriter has outfitted her winning vocals and deft piano hooks with danceable electronic beats.
Danny Brown, Atrocity Exhibition
The motormouthed Detroit rap genius's madcap follow-up to 2013's Old.
Bon Iver, 22, A Million
It feels like it's been even longer than five years since we last heard from Justin Vernon's main project. The new Bon Iver songs played at live gigs suggest Vernon's skills have only ripened in the time since the band's last album.
OCTOBER
10/7
Goat, Requiem
If soundtracking nightmares is your thing, you'd be wise to check out the upcoming album of occult riffing from Sweden's foremost Afrobeat-influenced, mask-wearing, psychedelic guitar oddballs.
Ennio Morricone, Morricone 60
The number of film composers with legitimate claim to releasing a career retrospective is teeny-tiny, but no one has more right to do so than the great maestro Morricone. Here, Sergio Leone's collaborator composes the Czech National Symphony as they tackle his finest work, from the days of spaghetti Westerns to The Hateful Eight.
Green Day, Revolution Radio
Front man Billie Joe Armstrong has been dabbling in acting and musical theater of late, though new single "Bang Bang" promises a musical return to the streamlined snark of the Dookie days rather than the grandiosity of American Idiot.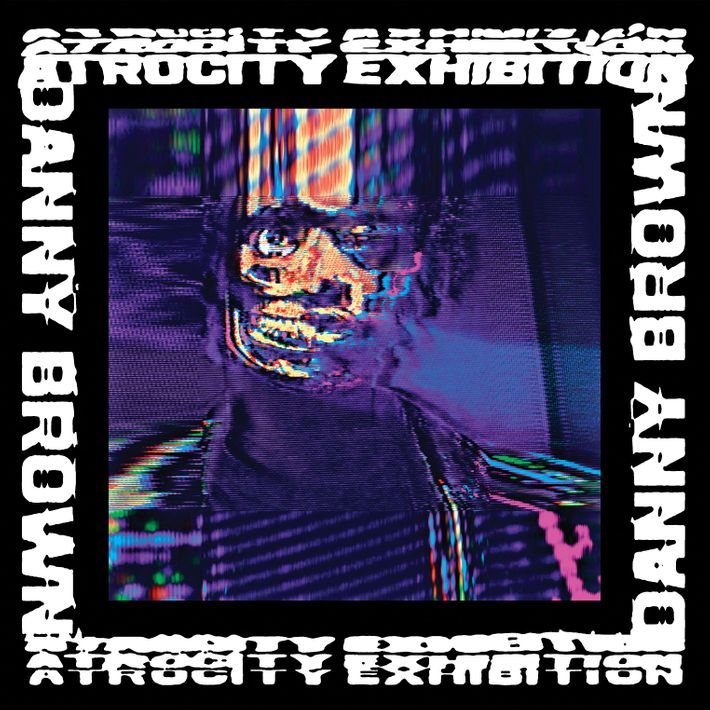 Phantogram, Three
After making a lateral move with 2015's Big Grams, a collaborative EP with OutKast's Big Boi, Phantogram revisits the sleeker, sexier synth-pop sounds that have made the upstate–New York duo summer-festival favorites.
Rick Astley, 50
There's more to veteran (and surprisingly self-aware) English R&B singer than "Never Gonna Give You Up" and Rickrolling. How much? We'll find out here.
10/14
Conor Oberst, Ruminations
After exploring the odds and ends of wide-screen Americana, with an occasional foray into electronic moodiness, the somehow underappreciated Oberst returns to the relatively unadorned acoustic sound of I'm Wide Awake, It's Morning–era Bright Eyes.
Hope Sandoval and the Warm Inventions, Title TBA
As one half of Mazzy Star, Hope Sandoval made mesmerizing sounds mainstream in the '90s, before stepping back from her music career. For the first album in seven years by her post-Mazzy project, Sandoval and collaborator Colm Ó Cíosóig have invited along millennial acolyte Kurt Vile,
for what is sure to be one of the year's best albums for zoning out.
JoJo, Mad Love
The R&B favorite scored her first hit at 13 with the teen-pop door-slammer "Leave (Get Out)." After spending a decade away from the industry machine to, well, grow up, she's back and, as booming single "Fuck Apologies" suggests, ready to make up for lost time.
Two Door Cinema Club, Gameshow
These Irish moppets have so far eschewed their national tradition of semi-dour art-rock (think U2 and the Frames). Expect more Chic-inspired dance-pop on their third album.
10/21
Beck, Title TBA
A year-and-a-half after his folk album Morning Phase won a surprise Grammy for Album of the Year (and set Kanye off on a bit of a rant for not winning the same award), the '90s survivor and protean shape-shifter cycles back to the playful spirit of his beloved dance and rock-friendly classic Odelay.
David Crosby, Lighthouse
Away from his old pals S, N, and sometimes Y, the 75-year-old folk-rock luminary is back to exploring more lush and humbly sized acoustic-guitar balladry.
NOVEMBER
11/4
Efterklang & the Happy Hopeless Orchestra, Leaves: The Colour of Falling
In 2015, Danish experimental trio Efterklang wrote an opera that was performed as audience members wandered through a Cold War–era bunker in Copenhagen. Now you can experience the deeply Steve Reich–indebted music in the comfort of your own home, rather than a dank place underground.
11/11
Sting, 57th & 9th
Der Stinglehoffer's been busy in middle age, flitting from musical theater (The Last Ship) to lute music (Songs From the Labyrinth) to symphonic rejiggering of past material (Symphonicities). On 57th & 9th, he turns to pop-based music for the first time in 13 years, with songs inspired by such radio-friendly subject matter as British politics and impending mortality.
Rumored for Fall
Leonard Cohen, You Want It Darker
The brooding 82-year-old singer-songwriter has been on a near-miraculous late-career run, and there's no reason to think the nine songs slated for this album won't be up to his recent high standards.
Drake and Kanye, Title TBD
During an appearance at Drake's OVO Fest, Kanye asked the crowd if they were ready for an impending collaboration album from the two. They have appeared on each other's tracks a handful of times in the past, with mixed results.
Sky Ferreira, Masochism
Ferreira's 2013 salvo Night Time, My Time remains one of the decade's strongest albums of '80s-update pop sounds. Work on the follow-up has come in fits and starts, but it should be worth the wait.
*A version of this article appears in the August 22, 2016 issue of New York Magazine.