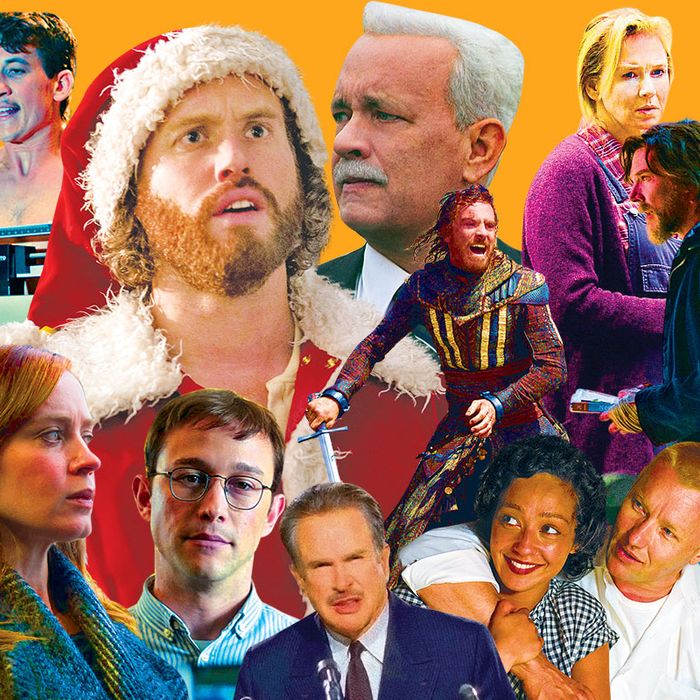 The Girl on the Train, Loving, and many more.
Hopefully, you've had a few minutes to play around with our Fall Entertainment Generator. But if you're looking for straight and simple lists of things to look out for by medium, we'll be breaking them out separately. Here's a look at fall movies.
SEPTEMBER
9/2
The Light Between Oceans
A lighthouse keeper (Michael Fassbender) and his wife (Alicia Vikander) raise a baby they found in a rowboat. Directed by The Place Beyond the Pines' Derek Cianfrance.
Morgan
A large cast led by Kate Mara tackles the question of how, exactly, one terminates the life of a sentient robot.
No Manches Frida
When a released bank robber finds that a school has built a gymnasium above his stashed loot, there's only one way to get it back: Pose as a teacher.
9/9
Kicks
When a 15-year-old's box-fresh Air Jordans are stolen, he embarks on a journey through Oakland to get the shoes back.
Sully
In 2009, Chesley "Sully" Sullenberger gracefully landed his disabled passenger jet in the Hudson River. Clint Eastwood directs a white-haired, amply mustachioed Tom Hanks.
Before I Wake
Things get scary when a grieving couple (Kate Bosworth and Thomas Jane) take in an orphan after their son dies, in an entry in this fall's robust child-in-danger subgenre.
The Wild Life
A seemingly anti-imperialist animated adaptation of Robinson Crusoe told from the point of view of the animals who share an island with the shipwrecked interloper.
Author: The JT LeRoy Story
This documentary revisits the real-life tale of Laura Albert, the Brooklyn mother who became a literary celebrity by posing as an HIV-positive, transgender male ex-prostitute.
When the Bough Breaks
Like The Hand That Rocks the Cradle, but pre-cradle: A psychotic surrogate (Jaz Sinclair) gets obsessed with the family who have employed her to carry their little bundle of joy to term.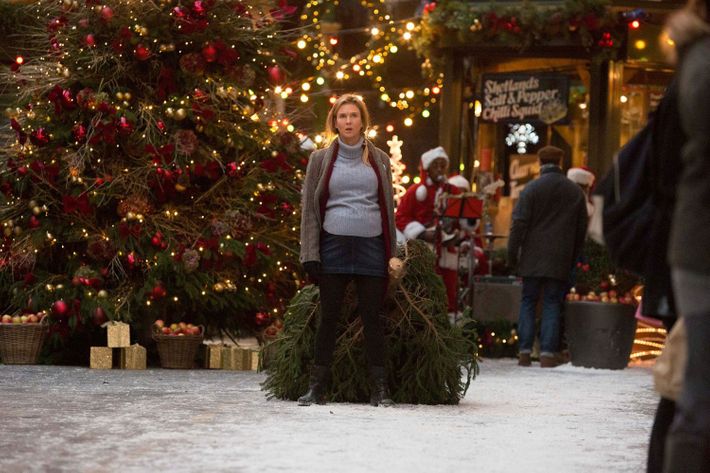 9/16
Bridget Jones's Baby
Bridget's hit 40, been promoted to news producer, and is single and knocked up. But she doesn't know who her baby daddy is.
Snowden
Oliver Stone takes on the multi-tentacled story of the multi-tentacled surveillance state and the alleged traitor (played by Joseph Gordon-Levitt). Needless to say, Stone does well with manic, paranoid conspiracy narratives (JFK was insane but wildly entertaining).
9/23
The Magnificent Seven
Denzel Washington and his Training Day director Antoine Fuqua head up this remake. (Read our interview with Fuqua here.)
Storks
A stork who works as a deliveryperson gets some feathers in a fluff when he accidentally activates a machine and produces a baby girl in this animated romp.
Queen of Katwe
Director Mira Nair again examines a culture clash in a film based on the true story of a Ugandan chess star. Starring Lupita Nyong'o, David Oyelowo, and newcomer Madina Nalwanga.
Goat
Andrew Neel directs Nick Jonas, Gus Halper, Danny Flaherty, and James Franco in a hazing drama about a boy determined to join his brother's fraternity.
The Lovers and the Despot
A documentary about the 1978 kidnappings of the South Korean actress Choi Eun-hee and director Shin Sang-ok — ordered by Kim Jong Il. Lots of found footage and the secretly taped voice of the dictator himself.
9/30
Denial
Lawsuits, Holocaust deniers, and Rachel Weisz are featured in Mick Jackson's take on historian Deborah E. Lipstadt's book about a painful libel lawsuit.
Miss Peregrine's Home for Peculiar Children
Tim Burton's latest fantastical adventure is set on an island for abandoned "peculiar" children. Eva Green plays the den mistress.
Deepwater Horizon
When the Gulf of Mexico oil rig exploded in 2010, it led to the worst oil spill in U.S. history. Mark Wahlberg is the roughneck hero, John Malkovich the BP suit, Peter Berg the director.
Masterminds
Zach Galifianakis works his loopy southern accent alongside Kristen Wiig and Owen Wilson in a comedy drawn from the true story of 1997's Loomis Fargo robbery.
American Honey
A band of runaway teenagers (Sasha Lane, Riley Keough, Shia LaBeouf) party hard and increase circ numbers even harder while driving across the Midwest selling magazine subscriptions.
OCTOBER
10/7
The Birth of a Nation
In this Sundance hit, Nate Parker tells the true story of the slave Nat Turner (played by Parker), originally dispatched by his master to control other slaves but then moved to lead them to freedom. There's big awards buzz on this — and also buzz of a very different kind, about the reemergence of the fact that in college, Parker and his Birth co-writer, Jean Celestin, were accused of sexual assault by a young woman who has since committed suicide. This will be one hell of a conversation.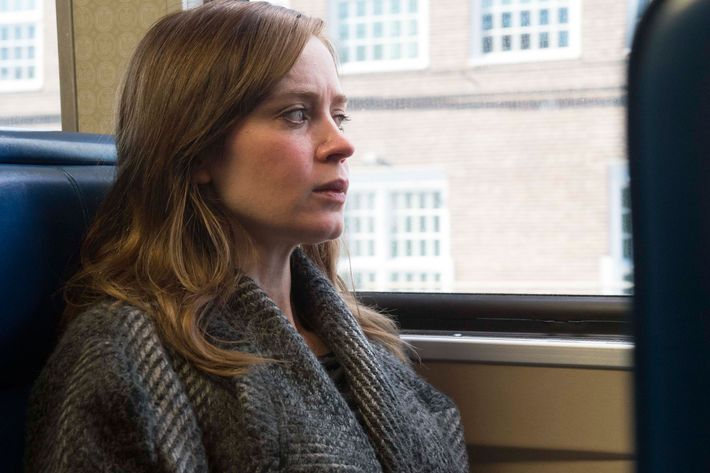 The Girl on the Train
Can 2015's "next Gone Girl" the book become 2016's "next Gone Girl" the movie? The always-excellent Emily Blunt will do her best.
Middle School: The Worst Years of My Life
Based on a kids' novel by megaselling human fiction mill James Patterson, this family comedy features Griffin Gluck as a creative genius stifled by his school's fuddy-duddy principal.
10/14
The Accountant
Ben Affleck is a math savant moonlighting as an accountant for criminals in this soon-to-be-favorite of CPAs everywhere.
10/21
Jack Reacher: Never Go Back
Tom Cruise in his second go-round as author Lee Child's zero-BS ex-military badass who says very little and runs with truly remarkable posture and determination.
In a Valley of Violence
A drifter (Ethan Hawke, in his second Western of the fall, after The Magnificent Seven) and his dog attempt to make their way to Mexico. A marshal played by John Travolta puts a hitch in the travel plans. 
American Pastoral
For many years, filmmakers have wanted to adapt Philip Roth's powerful and unwieldy novel, which is both the archetypal story of a teenage girl who becomes a political terrorist in the '60s and another Roth meditation on Jewish assimilation. Ewan McGregor makes his directorial debut and stars as the former high-school athlete who searches for his wayward daughter (Dakota Fanning).
Boo! A Madea Halloween
Tyler Perry is in drag for the ninth time, now with jack-o'-lanterns.
A Monster Calls
A reworking of a children's fantasy novel, in which a boy enlists the aid of a monster, played by Liam Neeson, to deal with the pain of his mother's illness. Fall's very busy Felicity Jones plays the mom.
10/28
Inferno
Ron Howard and Tom Hanks reenter, for the third time, the adventurous world of symbology scholar Robert Langdon. Like their previous two efforts, Inferno is based on a Dan Brown best seller.
NOVEMBER
11/4
Doctor Strange
The next chapter of the seemingly endless Marvel Cinematic Universe unfolds. Dr. Stephen Strange (Benedict Cumberbatch) is radicalized, in a magical way, after he meets a sorcerer played by the oft-ensorcelling Tilda Swinton.
Bleed for This
Miles Teller beefs up to play boxer Vinny Pazienza, who attempts a comeback after a car crash.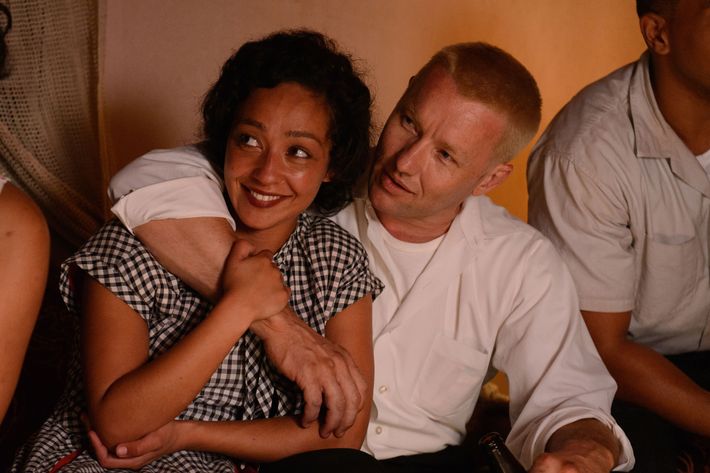 Loving
Jeff Nichols (who scored earlier this year with Midnight Special) directs this drama about the plaintiffs in Loving v. Virginia, which struck down laws against interracial marriage. Joel Edgerton and Ruth Negga are the couple.
Hacksaw Ridge
Mel Gibson directs his first film in a decade — a WWII drama about a violence-averse medic (Andrew Garfield) who saves nearly 100 soldiers during the Battle of Okinawa.
11/11
Billy Lynn's Long Halftime Walk
Ang Lee's study in the psychological fallout of combat: A 19-year-old Iraq War hero, played by newcomer Joe Alwyn, has an existential crisis during his "victory tour."
Shut In
The endangered-child trend continues, this time with Naomi Watts as an isolated widow desperate to rescue a young boy from a deadly storm in rural New England.
Arrival
Aliens come to Earth; Amy Adams and Jeremy Renner greet them. (Read our chat with Adams here.)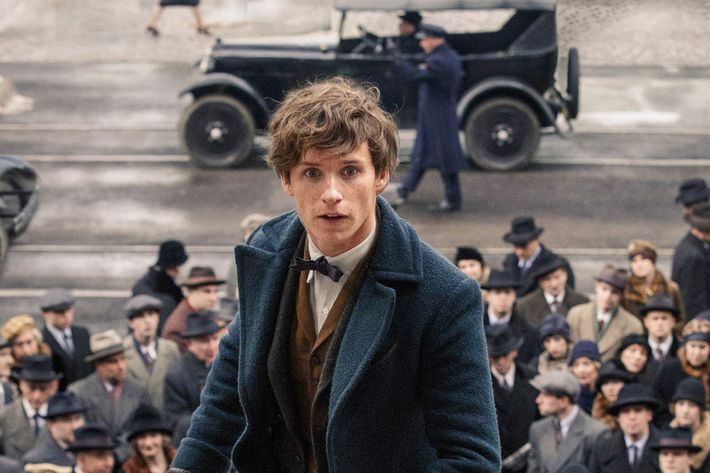 11/18
Fantastic Beasts and Where to Find Them
A magician (Eddie Redmayne) is at large in Jazz Age New York in this adaptation of a J. K. Rowling Potter-verse spinoff.
The Edge of Seventeen
An awkward high-schooler, played by Hailee Steinfeld, endures romantic indignities in director Kelly Fremon Craig's feature debut.
Manchester by the Sea
An uncle (Casey Affleck) steps in to care for his teenage nephew following the death of the latter's dad. Expect Oscar momentum for Affleck.
Nocturnal Animals
Jake Gyllenhaal, Amy Adams, and Laura Linney will attempt, and probably achieve, the near impossible in Tom Ford's latest: Make a thrilling movie about a writer.
11/23
Allied
Secrets, lies, and (more) war: A WWII operative (Brad Pitt) discovers a disturbing secret about his wife (Marion Cotillard).
Bad Santa 2
Billy Bob Thornton is back as the degenerate department-store Saint Nick.
Moana
Disney's first Polynesian heroine, Moana, and Maui, a demigod, team up to find an island in the South Pacific. With music by Lin-Manuel Miranda. Just buy your kid a ukulele now.
Rules Don't Apply
Warren Beatty returns after a long absence to direct this comedy-romance, in which he plays a Howard Hughes whose puritanical rules get in the way of a relationship between an actress and her driver in 1950s Hollywood.
11/25
Lion
Dev Patel gets his meatiest post–Slumdog Millionaire role in a drama based on the true story of a man who used Google Earth to track down the family he left in India when he was adopted by Australians (Nicole Kidman and David Wenham).
DECEMBER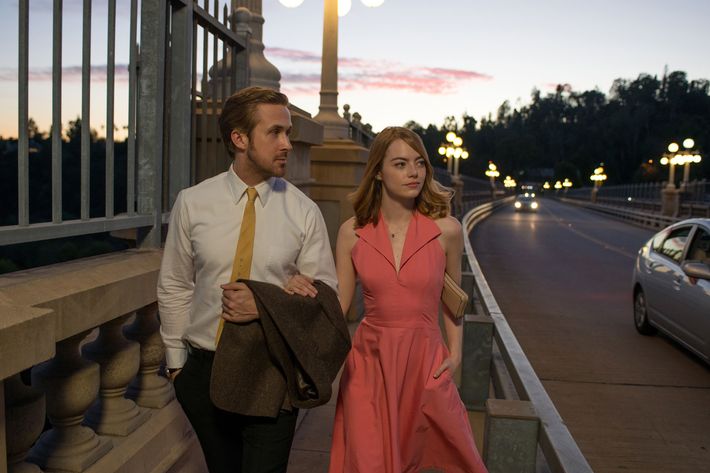 12/2
La La Land
Crazy, Stupid, Love co-stars Ryan Gosling and Emma Stone are reunited in this musical as a jazz musician and an aspiring actress. Whiplash's Damien Chazelle writes and directs.
12/9
Office Christmas Party
A CEO (Jennifer Aniston) threatens to close down her brother's (T. J. Miller) office branch. His response? Throw an out-of-control party.
12/16
The Founder
Michael Keaton plays Ray Kroc — who took McDonald's to the big time — in this seriocomic business saga. Let's hope it's not a bouquet to rags-to-riches capitalism, given the horrific impact of fast food. But the writer is Robert D. Siegel, of the weird Big Fan — promising.
Rogue One: A Star Wars Story
A prequel of sorts to the very first Star Wars movie, about a gang of rebels attempting to pilfer plans for the Death Star.
Collateral Beauty
Will Smith plays an ad executive spiraling out after a tragedy.
12/21
The Assassin's Creed
Michael Fassbender, Jeremy Irons, time-travel, and sword-fighting in this adaptation of a popular video-game series.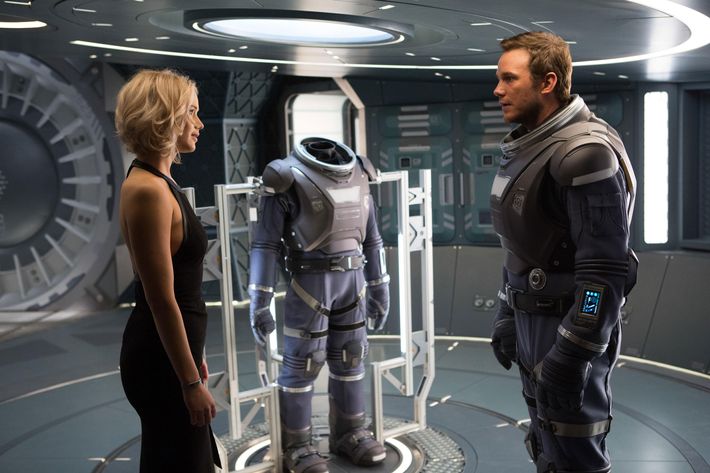 Passengers
Jennifer Lawrence and Chris Pratt romance each other as two interstellar colonizers who awake from hibernation years before their ship reaches its destination.
12/25
Fences
A Denzel Washington–directed adaptation of August Wilson's acclaimed play (the latter also wrote the screenplay). Denzel also stars, along with the great Viola Davis.
*This article appears in the August 22, 2016 issue of New York Magazine.