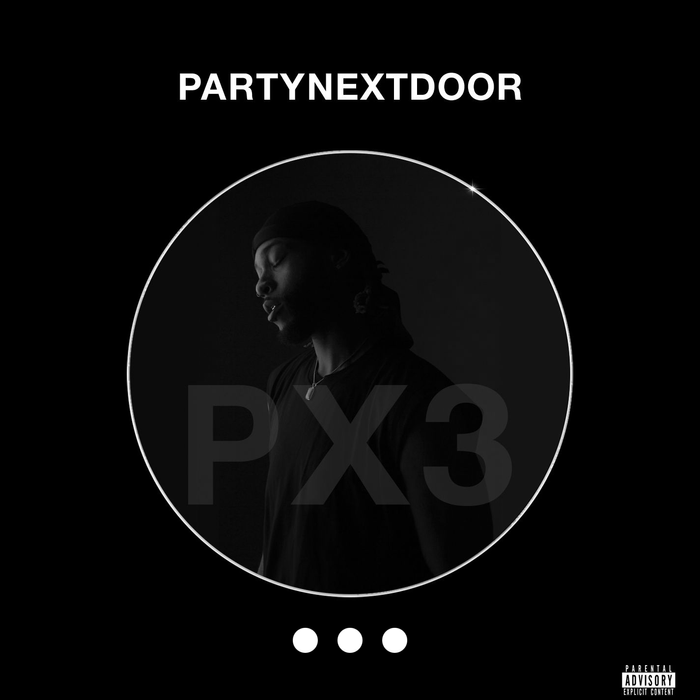 Since partnering with Drake's OVO Sound imprint three years ago, Ontario singer, writer, and producer PartyNextDoor has zeroed in on a singular brand of lusty, late-night R&B that has earned him choice placements on Drake's If You're Reading This It's Too Late and Views. Party should be a household name after these appearances, a pair of workmanlike self-titled solo albums, and a writing credit on Rihanna and Drake's smash "Work," but renown in pop circles eludes him. (When he popped up in a messy love triangle involving NBA player Kyrie Irving and the singer Kehlani midway through the single's two-month reign atop the Billboard Hot 100 this spring, TMZ had no clue who he was.)
This could be by choice — the Drake machine is so colossal it's likely even the bit players are making a mint right now — but if you run Party's crass "Work" demo alongside what actually went out to radio, his strengths and weaknesses as a songwriter show face. The hook is indelible, but coarse filler lines about STDs and genitalia distract from the song's emotional core. Party is a sharp melodicist who could use some refining as a lyricist, and closing the gap between these talents is one of the central struggles of his sophomore album P3, which follows 2013's quietly received PARTYNEXTDOOR EP and his 2014 studio debut TWO. In its trip through the fallout of a relationship gone sour, P3 brings greater depth and darkness to a singer past records portrayed as just a playboy and a heartbreaker.
Where Party favorites like "Ballin'" and "Recognize" depicted a guy who treasures company but not necessarily companionship, the jilted dispatches of P3 suggest one whose loose grip on the rules of relationships routinely destroys good arrangements. "Problems & Selfless" sees the singer observing an argument between two women he's two-timing, baffled because he doesn't feel either one has a right to expect monogamy. Fate's humor is cold on P3, though, so the same jerk who blew off a lover for growing too attached in the lead single "Come and See Me" meets a hookup buddy who rebuffs his romantic advances in "Temptations." The album's wayward morality is its truth: Sometimes following your heart lands you at cross-purposes with common sense.
P3's writing isn't always so keen. On the winding opener "High Hopes," Party zips between nights out in Miami, Houston, and Toronto, his voice growing hellish as time passes, devolving from lithe R&B runs into a rapper's taut snarl. The performance is gripping but the story unravels as it expands. The yearning chorus doesn't fit the thirst for debauchery in the verses. Did these words just sound good together? (In moments like these, P3 exposes a core difference in approach between Party and Drake and why they work so well together. Drake offsets an unpolished singing voice with a been-there-bro specificity in his lyrics that grips when it does because you relate to it. Party paints abstractly, though, losing a measure of detail but re-creating the intoxicating draw of a new attraction or a wild club scene using just the sound of his voice.) P3 lacks any outright bad songs but it's also hard to appreciate exercises like "High Hopes" and "Don't Know How" as more than moody tone poems.
Really, P3 is a producer's album. It's largely and lavishly self-produced, with help from frequent and recent OVO collaborators like Drake's right-hand man Noah "40" Shebib, Toronto up-and-comer Sevn Thomas, and Nineteen85 of the OVO Sound R&B duo DVSN. These beats are tapestries of intriguing textures; "Spiteful" pairs passionate electric guitar and wistful melodica over ambient trap. "Not Nice" and "Only U" celebrate the singer's Jamaican roots by detouring into dancehall and roots reggae. The 40 team-ups "Joy" and "Brown Skin" push both producers into new territory, the former effecting a jazzy waltz, and the latter distending layered vocals like funhouse mirrors over a deliciously warped marimba melody. The quaking, stop-on-a-dime bass of "Transparency" unsettles, while "Problems & Selfless" disorients with drum programming that coyly refuses to drop the snare hits where they're expected. If this guy's production credits don't skyrocket in a year, it will be a perversion of justice.
PartyNextDoor is a gifted hitmaker who lacks a signature album to nudge him out from behind the world-renowned artists he writes and produces for. With P3, he seems anxious to step into the spotlight on his own. The new album is more polished than the last two, but also more risky. The payoff is that not only has Party come away with a work that feels like one of OVO Sound's first big-deal non-Drake releases ("Not Nice" is a sweaty late-summer dance floor scorcher waiting to happen); his music now exudes the confidence and professionalism of a star solo act where it used to bear an understudy's feverish, unseen drive. Rougher, earlier Party projects might have enjoyed higher highs than this, but P3 has the range.