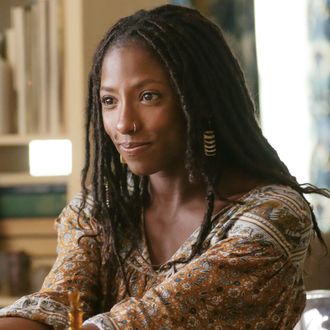 Happy and glorious / Long to reign over us.
Photo: PATTI PERRET/OWN
The Oprah Winfrey Network is just as excited about Ava DuVernay's new TV show as you are. OWN has renewed Queen Sugar, which follows three estranged siblings who inherit a family farm, for a second season in advance of its series premiere on September 6. The first season will contain 13 episodes, while the order for the second season will go up to 16. Each episode of the series is helmed by a "bad-ass female director," so just think of all the badasses we'll get to know in season two. Watch a new trailer for the series below.