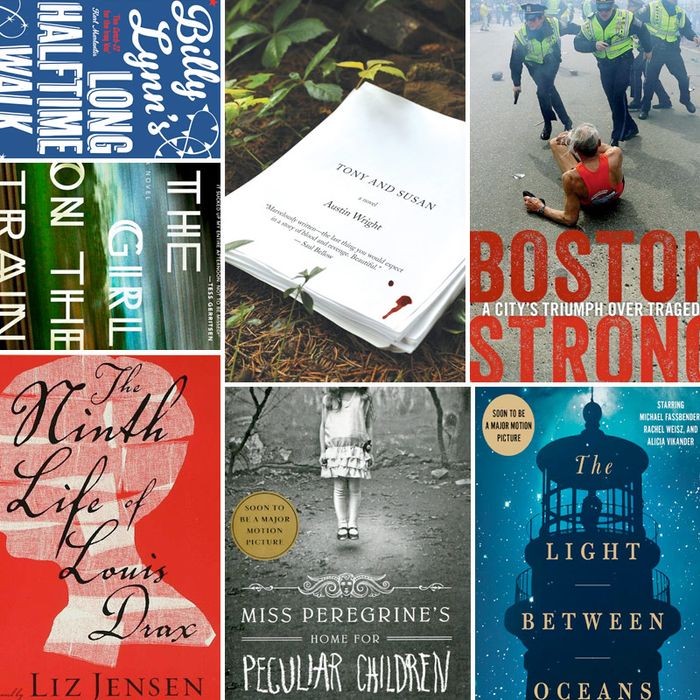 Fall is fast approaching, which means that the mindless summer fluff is out, and pictures of quality are in. That's right — it's time for a wave of book adaptations to hit our screens. In 2016 we've already seen a plethora of literary adaptations — Steven Spielberg's The BFG was inspired by the Roald Dahl classic, while Dirty Grandpa was based on the Bible — and the five months left in the year will see even more releases ripped from the shelves of Barnes and Noble. From kids' books to Pulitzer-winning plays to yet another Dan Brown novel, there's something coming for just about anyone. While the book isn't always better than the movie, the movie will definitely have more explosions.
August 19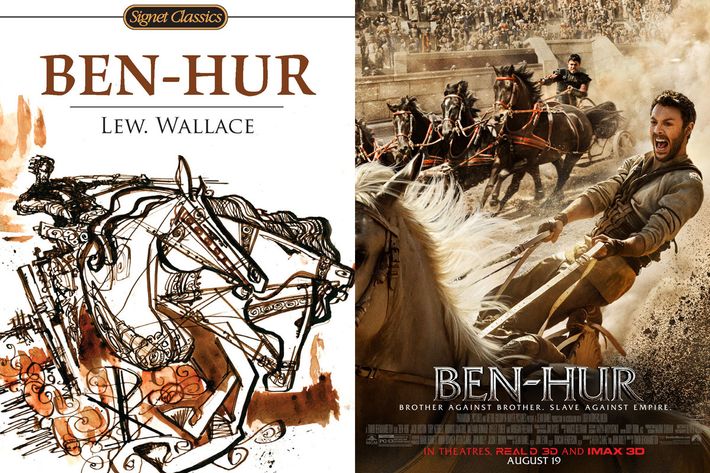 Film: Ben-Hur (dir. Timur Bekmambetov, Paramount)
Source: Ben-Hur: A Tale of the Christ by Lew Wallace (Harper & Brothers, 1880)
Wallace's novel was a best seller on release, surpassing Uncle Tom's Cabin as the most-purchased American book in history, and holding that record for an astounding 56 years (Gone With the Wind unseated it). In the story, the life of a fictional Jewish prince named Judah Ben-Hur is set alongside the life of Jesus, his contemporary. Ben-Hur is enslaved by Romans, eventually becomes a charioteer, and encounters Jesus — for whom Wallace used only words drawn from the King James Bible for text, determined not to offend his religious audience. It worked: The book even scored a blessing from Pope Leo XIII. The 1925 silent film adaptation has been placed in the United States National Film Registry, while the 1959 adaptation won 11 Academy Awards. This remake is executive produced by Roma Downey and Mark Burnett, who specialize in entertainment for religious audiences, so it's likely to hew closely to the text as well.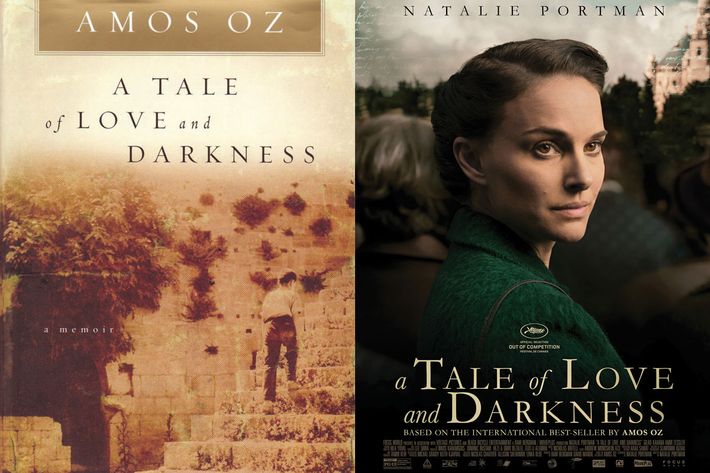 Film: A Tale of Love and Darkness (dir. Natalie Portman, Focus World)
Source: A Tale of Love and Darkness by Amos Oz (Mariner Books, 2005)
For her directorial debut (in Hebrew, no less!), Portman chose to adapt this memoir by Oz, Israel's most famous living author. First published in Hebrew in 2002, the book has since been translated into 28 languages and sold over a million copies worldwide. In it, Oz — a prominent proponent of the two-state solution to the Israeli-Palestinian conflict — writes about his childhood in Jerusalem, the early years of the Israeli state, and his youth on a kibbutz, as well as a number of prominent Israeli figures with whom his life intersected. Portman also stars in the film.
August 26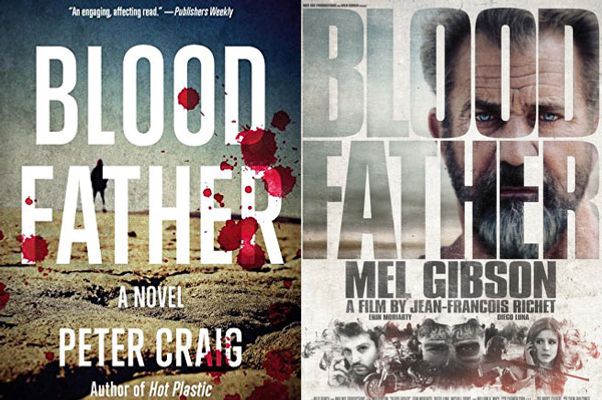 Film: Blood Father (dir. Jean-Francois Richet, Lionsgate)
Source: Blood Father by Peter Craig (Hachette Books, 2006)
Craig's crime novel tells the story of an ex-con and former Hell's Angel whose attempt to go straight gets thwarted when his estranged teenage daughter shows up. She's being chased by her boyfriend's lackeys after she witnesses a murder, and her father is her only hope to outrun them. The film stars Mel Gibson as the father and Erin Moriarty as his daughter.
September 2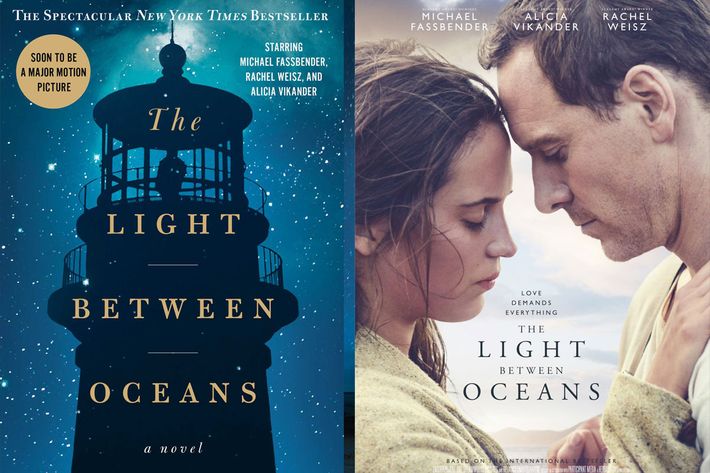 Film: The Light Between Oceans (dir. Derek Cianfrance, Walt Disney Motion Pictures)
Source: The Light Between Oceans by M.L. Stedman (Scribner, 2012)
After a warm reception from critics, Stedman's debut novel has been a New York Times bestseller for years. Soldier Tom Sherbourne heads back to Australia after four bloody years fighting in the trenches of World War I and moves with his wife to a lighthouse. The couple eventually adopts a baby girl who washes up on shore, but when they head back to the mainland, they realize their actions have unforeseen consequences. Michael Fassbender and Alicia Vikander star in the adaptation, and now they're in love.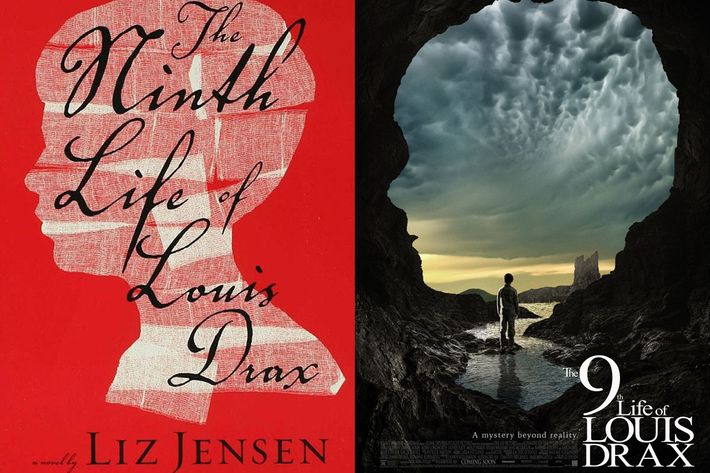 Film: The 9th Life of Louis Drax (dir. Alexandre Aja, Lionsgate)
Source: The Ninth Life of Louis Drax by Liz Jensen (Bloomsbury, 2004)
Why the "ninth" of the novel's title has shifted to "9th" for the film adaptation is anyone's guess (Twitter character restrictions?), but the outlines remain the same. In Jensen's novel, a specialist at a coma clinic tries to bring 9-year-old Louis Drax back to consciousness after he falls off a cliff during a picnic, an event which grows more mysterious as the novel develops. The book is a page-turning psychological thriller, narrated by both Louis (who is comatose) and the doctor — a device that is often tricky to translate onto the screen. Aiden Longworth stars alongside Jamie Dornan, a man whose literary tastes are singular.
September 9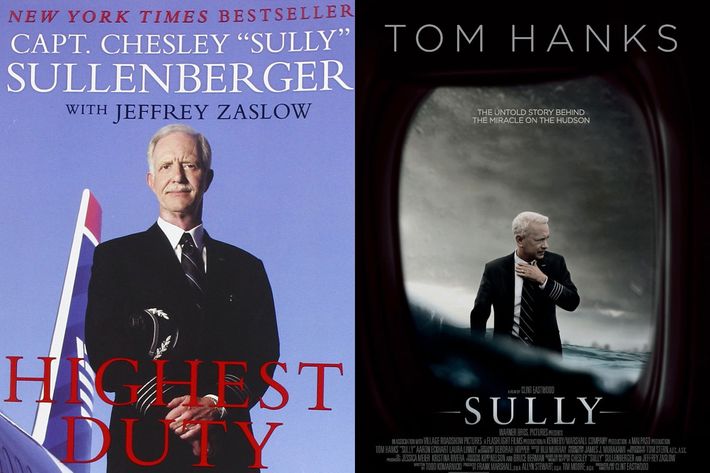 Film: Sully (dir. Clint Eastwood, Warner Bros.)
Source: Highest Duty: My Search for What Truly Matters by Capt. Chesley "Sully" Sullenberger and Jeffrey Zaslow (William Morrow, 2009)
Chesley "Sully" Sullenberger became an instant American hero in January 2009, when he safely landed a malfunctioning commercial jet in the Hudson River and saved the lives of all 155 of the passengers and crew. In his best-selling autobiography, the captain tells the story of his life, as well as the events leading up to the "Miracle on the Hudson." It's clear the book was written to capitalize on Sully's fame — and the trailer for the film suggests more reluctance in the character than the book, which is largely inspirational. But it's a natural match for Clint Eastwood's directing skills and Tom Hanks's easygoing authority.
September 23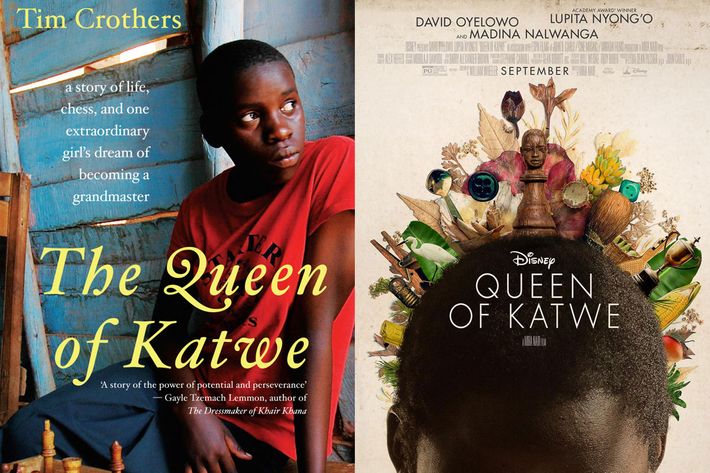 Film: Queen of Katwe (dir. Mira Nair, Disney)
Source: The Queen of Katwe: One Girl's Triumphant Path to Becoming a Chess Champion by Tim Crothers (Scribner, 2013)
In Queen of Katwe, Crothers, a former senior writer at Sports Illustrated, tells the true story of Phiona Mutesi, a poor Ugandan girl who encounters Robert Katende, a refugee turned missionary with the dream of empowering children through the game of chess. Mutesi takes up the game and soon become Uganda's junior chess champion and then national champion, then travels to world chess competitions where she aspires to become a Grandmaster. Her story is told against the backdrop of unrest and poverty in her home country. Newcomer Madina Nalwanga plays Mutesi, with Lupita Nyong'o as her mother and David Oyelowo as Katende.
September 30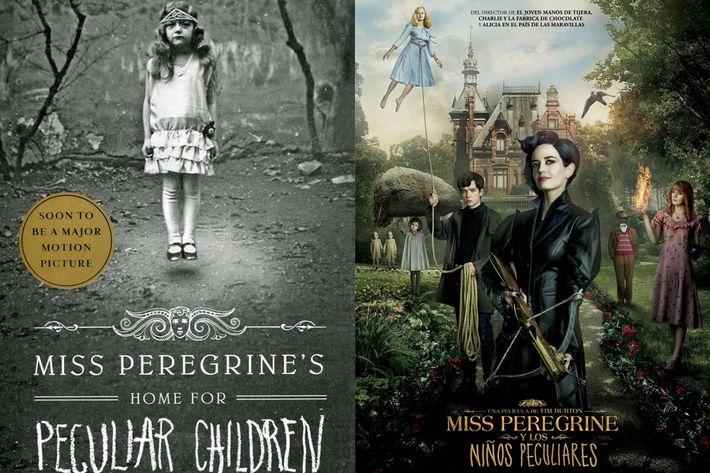 Film: Miss Peregrine's Home for Peculiar Children (dir. Tim Burton, Fox)
Source: Miss Peregrine's Home for Peculiar Children by Ransom Riggs (Quirk Books, 2011)
Riggs's debut novel was initially intended to be a picture book of vintage photos he had collected, but as Tolkein once said, the tale grew in the telling: By the time he was done, he'd written a young-adult novel about a boy who follows clues from his grandfather's old photographs and stumbles upon an abandoned orphanage on an island in Wales. This book's got got everything: time travel, murder, monsters, transmutation, and more. The movie stars Asa Butterfield and Eva Green, and will be directed by Tim Burton, of course.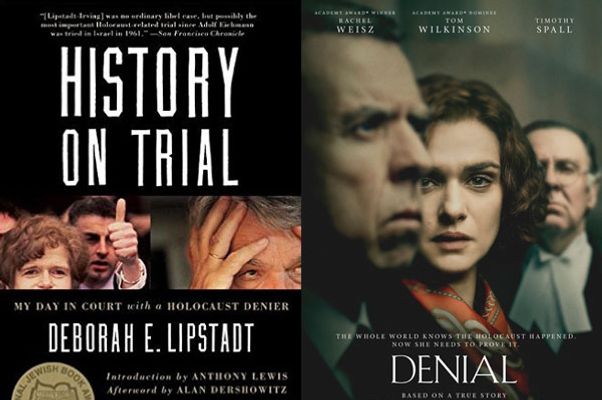 Film: Denial (dir. Mick Jackson, Bleecker Street Media)
Source: History on Trial: My Day in Court With a Holocaust Denier by Deborah E. Lipstadt (Harper Perennial, 2006)
Originally released in 2005 as History on Trial: My Day in Court With David Irving, Lipstadt's book is the incredible (and infuriating) story of her legal tangle with Irving, a Holocaust denier who famously claimed that more people had died in Ted Kennedy's car in Chappaquiddick than died at Auschwitz. Lipstadt wrote in her 1993 book that Irving was "one of the most dangerous spokespersons for Holocaust denial," and was promptly slapped with a libel lawsuit in the U.K. from Irving. The book is a courtroom drama that provides an eyewitness account of the mindset of Holocaust deniers. In the film, Rachel Weisz plays Lipstadt, while Timothy Spall plays Irving.
October 7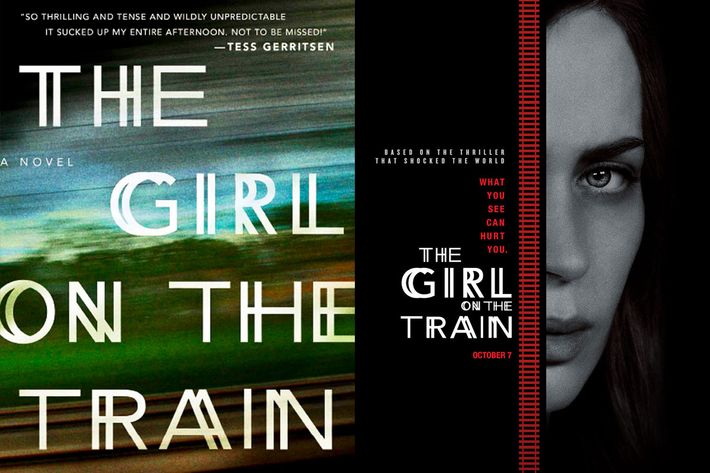 Film: The Girl on the Train (dir. Tate Taylor, Universal Pictures)
Source: The Girl on the Train by Paula Hawkins (Riverhead Books, 2015)
Hawkins's thriller debuted at No. 1 on the New York Times best-seller lists and stayed there for several months. It's often compared to Gone Girl, and the similarities are easy to spot: Both tell tales of love, obsession, perception, and murder from a uniquely female perspective. At the center of the Hawkins story is Rachel, played by Emily Blunt in the film, an alcoholic who seems to black out frequently but is maybe also being manipulated in ways she can't recognize.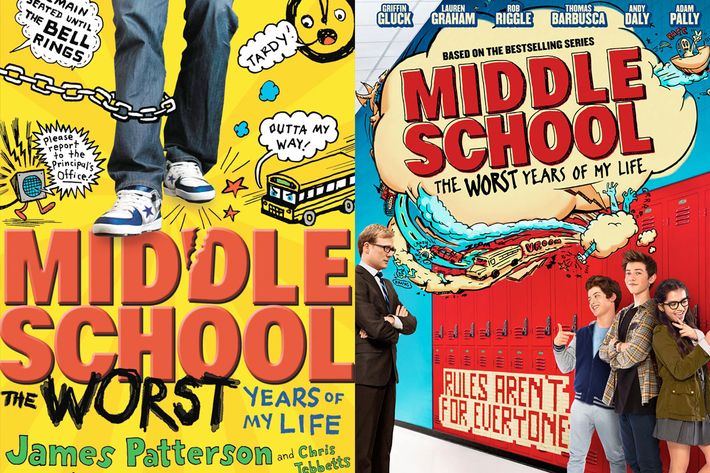 Film: Middle School: The Worst Years of My Life (dir. Steve Carr, CBS Films)
Source: Middle School: The Worst Years of My Life by James Patterson and Chris Tebbetts (Little, Brown, and Company, 2011)
There are seven Middle School books, about Rafe Khatchadorian, the kind of kid every teacher has in their classroom, a quiet artist with a huge imagination trying to ignore the things that bother him at home. In the first installment, Rafe decides the best way to cope with middle school is to gamify it: Can he break every rule in the school? Patterson has written about a million books, and like almost everything he's touched, this foray into the tween market has been wildly successful. Griffin Gluck stars as Rafe, with Lauren Graham as his mother.
October 21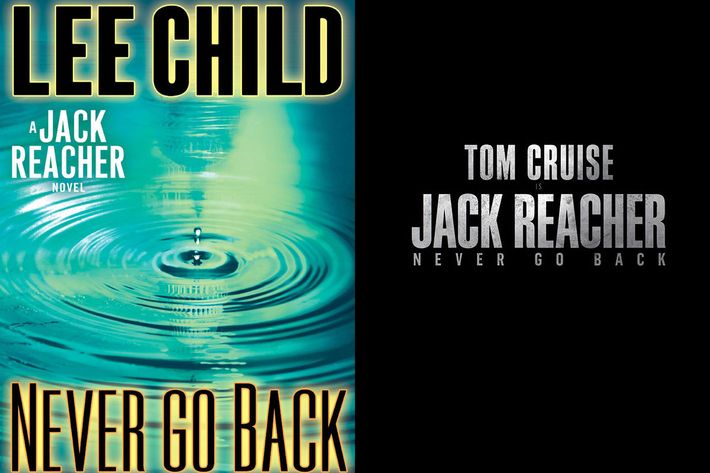 Film: Jack Reacher: Never Go Back (dir. Edward Zwick, Paramount Pictures)
Source: Never Go Back by Lee Child (Bantam, 2013)
Lee Child earned the praise and admiration of dads everywhere when he created Jack Reacher, a former major in the U.S. Army Military Police Corps who now drifts around the country investigating suspicious situations. The character's since starred in more than two dozen novels and stories, and in 2012 he made the leap to the silver screen in the film Jack Reacher, which was based on One Shot, the ninth Reacher novel. Tom Cruise reprises his role as Reacher in this one, which is apparently based on (or at least named for) the 18th novel, in which Reacher returns to the headquarters of his old unit, only to be taken into custody for crimes he purportedly committed while still in the army.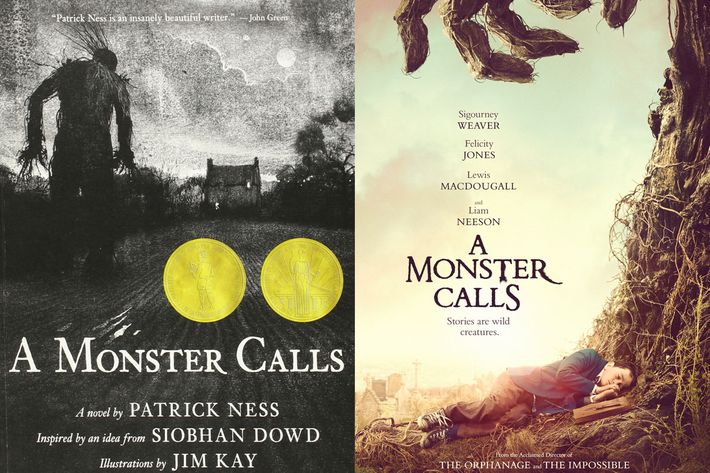 Film: A Monster Calls (dir. Juan Antonio Bayona, Focus Features)
Source: A Monster Calls by Patrick Ness (Candlewick, 2013)
Carnegie-winning novelist Siobhan Dowd first came up with the idea for A Monster Calls but died of cancer before she could write the book; Ness, the critically acclaimed author of the Chaos Walking trilogy, picked up the thread, producing a dark, funny novel about a 13-year-old boy who discovers an ancient monster outside his bedroom window one night. Like most monster stories, it's really about much more than literal monsters. Bayona's grim aesthetic (showcased in 2007's The Orphanage) seems a great match for this sort of eerie, youth-driven story.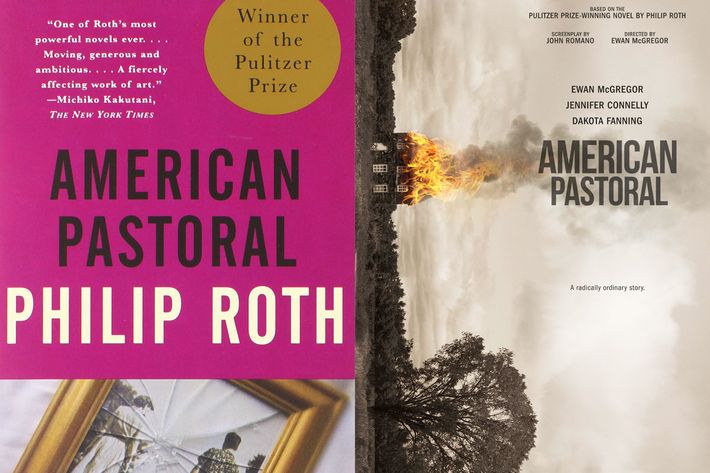 Film: American Pastoral (dir. Ewan McGregor, Lionsgate)
Source: American Pastoral by Philip Roth (Houghton Mifflin, 1997)
McGregor makes his directorial debut with an adaptation of Roth's Pulitzer Prize–winning novel. (It's the second Roth adaptation this year, after Indignation. One more and we've got a trend.) The novel follows a 1960s family whose placid, conventional life is upended when their daughter is accused of setting off a fatal bomb attack during a Vietnam War protest. In typical Roth fashion, the story isn't told straightforwardly, adding to its depiction of the social upheavals in the 1960s and 1970s a layer of commentary on media and memory. McGregor also stars in the film, alongside Jennifer Connelly and Dakota Fanning.
October 28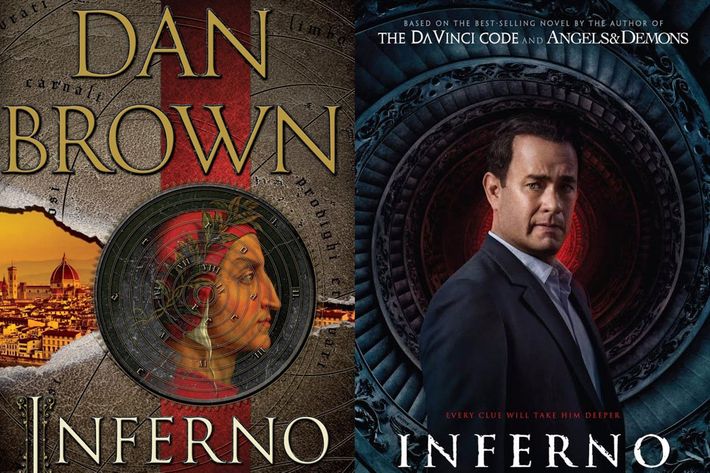 Film: Inferno (dir. Ron Howard, Sony Pictures Releasing)
Source: Inferno by Dan Brown (Doubleday, 2013)
No, we're not talking about the 14th-century Italian poem: This Inferno is the fourth book in Dan Brown's series of cryptological novels that also includes The Da Vinci Code, Angels and Demons, and The Lost Symbol. To quote Janet Maslin, it's another one of Brown's "book-length scavenger hunts," this time with ties to Dante and another magic box full of tricks. It's another silly, nerdy, code-cracking novel, which in the hands of Tom Hanks and Ron Howard will likely turn into a silly, nerdy, code-cracking film.
November 11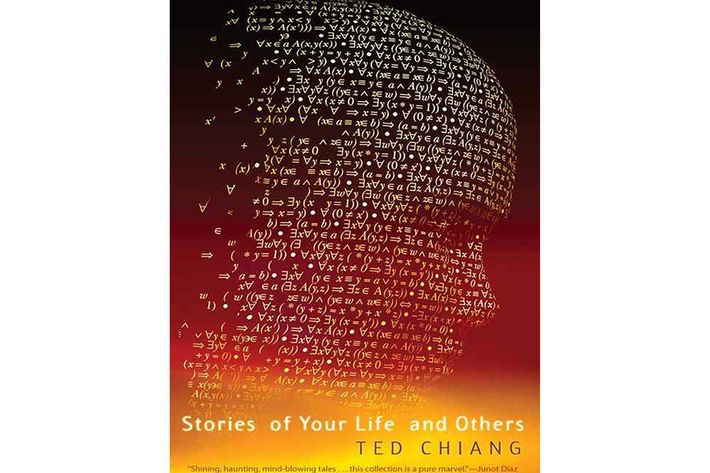 Film: Arrival (dir. Dennis Villeneuve, Paramount Pictures)
Source: "Story of Your Life" in Stories of Your Life and Others by Ted Chiang (Small Beer Press, 2010)
In Chiang's sci-fi short story, a doctor named Louise Banks gets called in by the military to help communicate with aliens who have initiated contact with humanity. The story is an thoughtful exploration of determinism and free will, and it won a Nebula Award for Best Novella in 2000. That's good enough for Amy Adams and Jeremy Renner, who will co-star in the film version.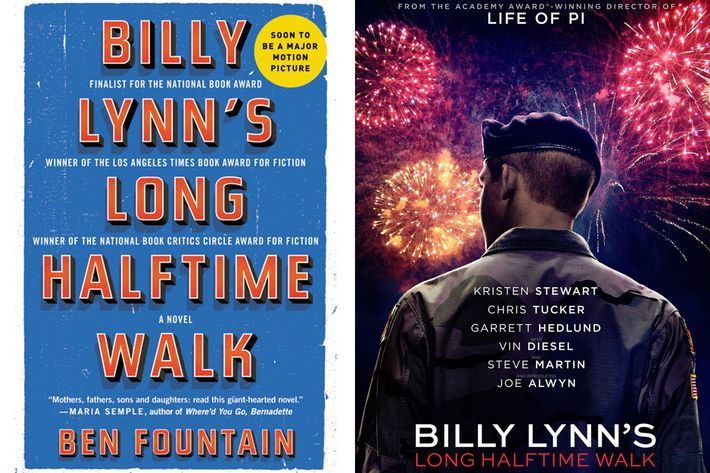 Film: Billy Lynn's Long Halftime Walk (dir. Ang Lee, Sony Pictures)
Source: Billy Lynn's Long Halftime Walk by Ben Fountain (Ecco, 2012)
Fountain's novel, which won the National Book Critics Circle Award for Fiction, is the story of a Iraq War veteran named Billy Lynn whose unit returns to the United States as war heroes, but soon discovers they are expected to return to Iraq. The novel tracks Lynn's growing disillusionment with the public's treatment of his "Victory Squad." Ang Lee directs the film, which stars newcomer Joe Alwyn as Billy, alongside Kristen Stewart, Garrett Hedlund, Steve Martin, and Chris Tucker.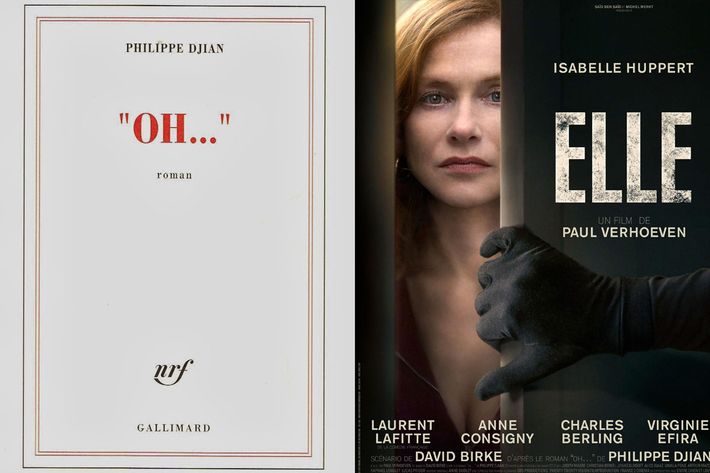 Film: Elle (dir. Paul Verhoeven, Sony Pictures Classics)
Source: Oh… by Philippe Djian (Gallimard, 2014)
You're probably not familiar with Oh…, since it hasn't been translated into English, but the Prix Interallié–winning novel is a female-focused story that depicts independent, complex women exercising power through their bodies in a world of terrible men. Isabelle Huppert stars in the French-language adaptation, which received critical acclaim at this year's Cannes Film Festival.
November 18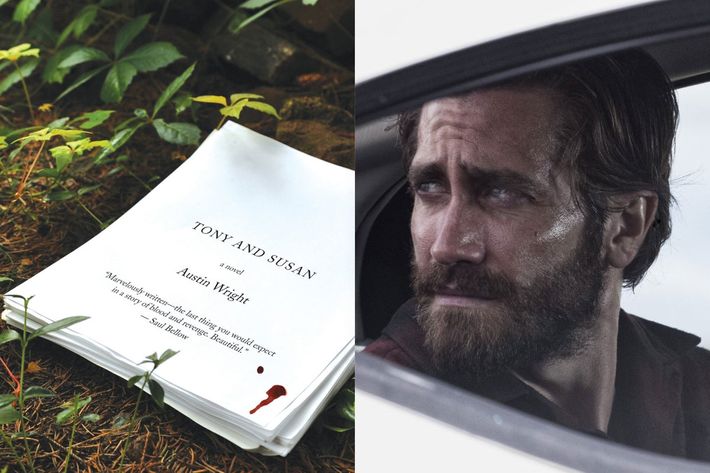 Film: Nocturnal Animals (dir. Tom Ford, Focus Features)
Source: Tony and Susan by Austin Wright (Baskerville Publishers, 1993)
Wright's novel hinges on a story within a story: In the outer tale, Susan Wright receives the manuscript of novel called Nocturnal Animals from her first husband. That novel, the inner story, is a thriller about a man named Tony Hastings, a math professor driving with his family to their summer house. As she reads Tony's story, Susan finds herself changed as well, in ways she didn't expect. Jake Gyllenhaal and Isla Fisher play the couple in the manuscript, while Amy Adams and Armie Hammer play their real-life counterparts. Finally, a movie about how Adams and Fisher look uncomfortably alike.
November 25
Film: Lion (dir. Garth Davis, The Weinstein Company)
Source: A Long Way Home by Saroo Brierley and Larry Buttrose (G.P. Putnam's Sons, 2014)
A Long Way Home is Brierley's account of being lost as a 5-year-old child in India, surviving on the streets before being adopted by an Australian couple. As an adult he used Google Earth to try to find his former home — and succeeded, setting off on a journey to meet the family he'd accidentally left behind years before. In the film version, he grows up to look like Dev Patel, so everything really does work out for him.
December 21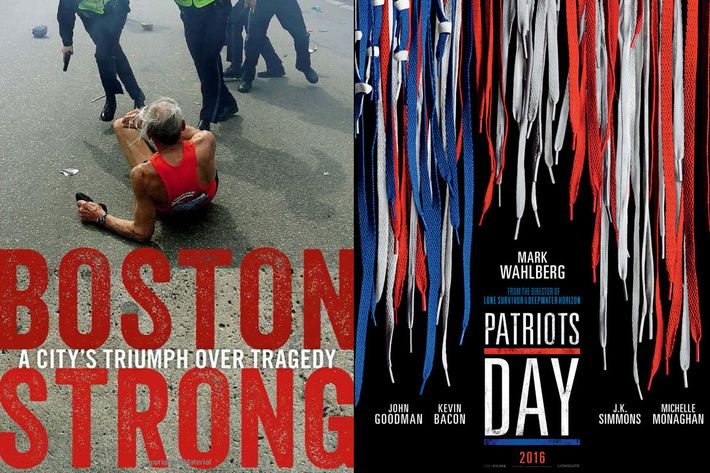 Film: Patriots Day (dir. Peter Berg, Lionsgate)
Source: Boston Strong: A City's Triumph Over Tragedy by Casey Sherman and Dave Wedge (ForeEdge, 2015)
Sherman, best known for his 2009 novel The Finest Hours, teamed up with veteran Boston journalist Dave Wedge to recount the story of the 2013 Boston Marathon bombing. The pair conducted months of interviews to get a fuller picture of the events leading up to the attack, as well as the confusion-filled aftermath. The film version is one of many upcoming projects about the bombing, but it's the only one that stars Mark Wahlberg.