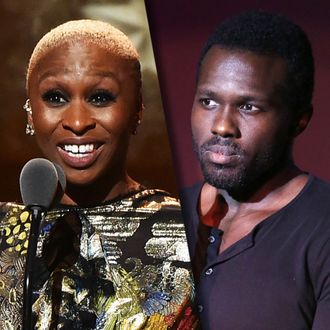 Much better than a summer in Ohio.
Photo: Theo Wargo/Getty Images; Walter McBride/Getty Images
You don't have to like Duran Duran, just love this. Cynthia Erivo, who recently won a Tony for her breakout turn in The Color Purple, is teaming up with Joshua Henry, who'll soon to start playing Aaron Burr in the Chicago production of Hamilton, for a concert performance of The Last Five Years. Proceeds from the September 12 performance will go to the Brady Center to Prevent Violence. The musical from Jason Robert Brown moves backward and forward in time to tell the story of a love affair gone awry; Brown will also direct the concert version. Tallying up to about 90 minutes of straight music, The Last Five Years is an endurance test for performers, but we don't doubt Erivo's pipes for one millisecond.