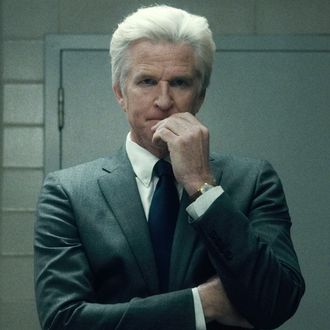 And they don't employ anyone who looks like this.
Photo: Courtesy of Netflix
Even if you haven't finished Stranger Things, you probably know that something's not quite right with the show's Hawkins National Laboratory, a division of the Department of Energy where security is just a little too tight. With the Netflix series becoming one of the summer's biggest hits, the real-life Department of Energy has decided to clarify that they aren't up to anything nefarious. As the department's Paul Lester explains in a blog post, the Energy Department is more interested in nuclear power and space exploration than, say, opening inter-dimensional portals. And unlike Matthew Modine's malevolent Dr. Brenner, Lester swears that "actual National Laboratory scientists are among the brightest people in the world, working hard to solve the nation's toughest energy problems." Or, at least, that's what they want you to think.