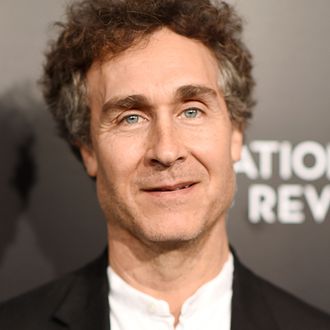 Photo: Dimitrios Kambouris/Getty Images
Well, here's some good and bad superhero news for you. According to 2013, and now it's losing its second director. (Rupert Wyatt walked away last fall.) So where is Liman going while poor Channing's passion project slips back into purgatory? To another super-film, of course, but according to Variety, this time he's signing on the dotted line with Warner Bros. and DC to direct its Dark Universe adaptation, otherwise referred to as Justice League Dark (which pretty much sounds like the marketing pitch for Suicide Squad). The heroes of record for JLD will be Det. John Constantine (formerly realized on the big screen by Keanu Reeves), Swamp Thing, Deadman, Zatanna, and Etrigan the Demon. They occupy a more magical quadrant of the DC space, much like Marvel is getting into with its Dr. Strange property.
It makes sense why Liman would skip out for DC, because who wouldn't want to go to the competitor with a clear mission and proven track record of success with putting out critically well-received populist fare that honors iconic source material while creating independently valuable entries into the pop-culture canon? Wait, sorry. We're not talking about Marvel. Never mind! Stay tuned for more drama.