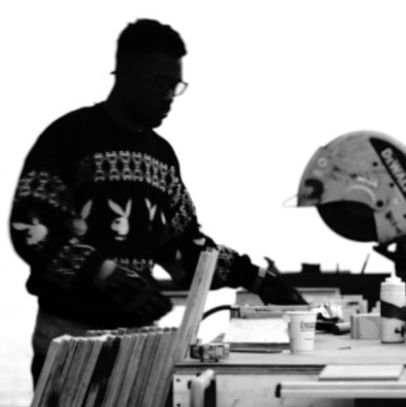 Boys may not cry, but fans — of all gender identities — do, and that wailing you've been hearing today is the sound of Frank Ocean fans in mourning. They're losing hope that Ocean will ever drop his next album, Boys Don't Cry. After five days of livestreamed carpentry, one reported release date, and hundreds of thousands of disgruntled tweets, the wait is still on. But it hasn't all been a wash: For a week, we've had the pleasure of witnessing Frank Ocean wear some of the freshest outfits he's ever donned. Out are the bandanas and patterned button-downs, in are the vintage music tees, hazmat suits, and sexy sweaters. He's always been a sartorial muse for hypebeasts and fashionistas alike; now, he's here to provide style inspo for your inner Bob Vila. Join us for an ode to Frank Ocean's livestream lewks.
All-Black Everything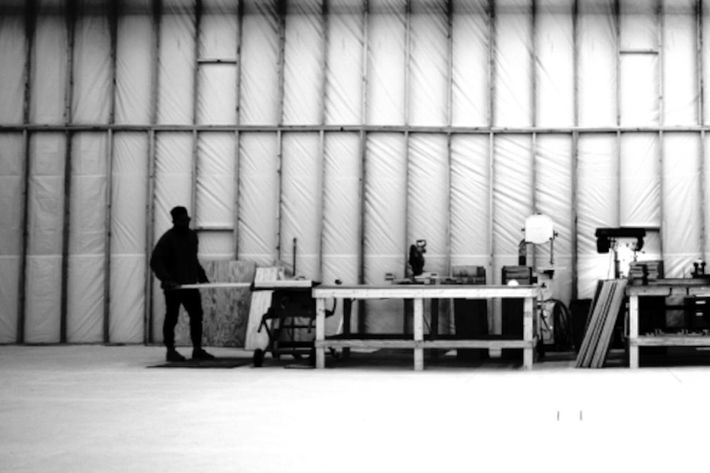 At first, it was hard to tell who we were even looking at on this stream. Was it the Frank Ocean, some shadowy figure, or a total mirage? Whatever the case, the man that kicked off day one of this stream on Monday morning came mysteriously fitted in all black. Flattering!
The Jesus and Mary Chain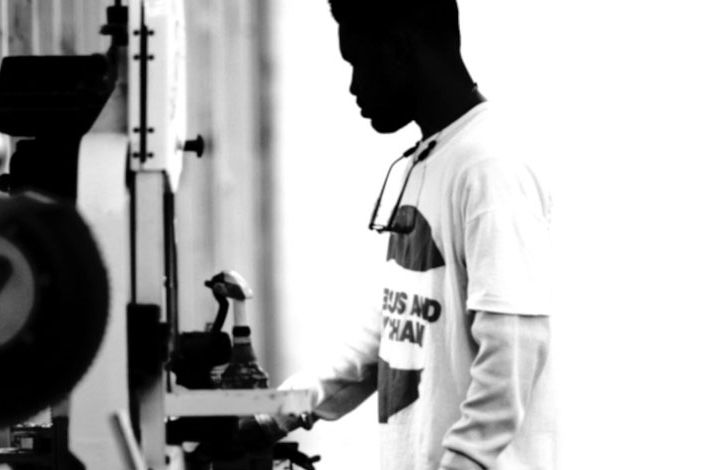 He returned the next day zoomed in and wearing a Jesus and Mary Chain tee featuring the Pepsi logo. In white! A risky choice for handiwork. If repping the TJAMC is Ocean's way of hinting at what this album will sound like, then well done, sir. In any case, it's a vintage tour tee possibly from the late '80s, and you can buy a replica on Etsy if your heart so desires. Pair it with a long-sleeve shirt underneath for maximum Ocean effect.
The Welder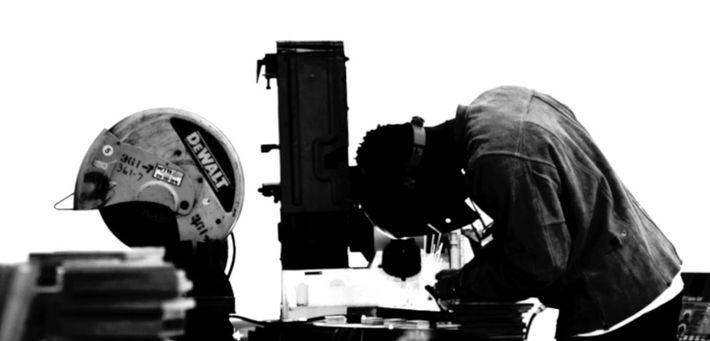 But what about outerwear for the grunt work? Before welding, Ocean threw on what appears to be a workman's jacket, presumably to avoid getting any stray sparks on his vintage tee. The jacket is possibly denim, but the black-and-white stream makes it hard to tell. And, of course, a helmet to protect his handsome face. (He'd also been rocking gloves, goggles, and a surgical mask.) Safety first!
Playboy Bunny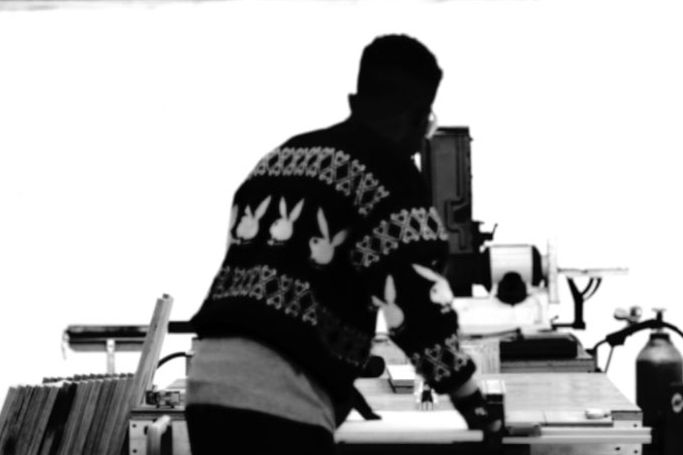 In the wee hours of the fourth day, Ocean returned with perhaps his best look yet: a Playboy-bunny jumper, the kind of ugly Christmas sweater that would make your grandmother blush. According to collectors, it's vintage from the '90s and something similar will run you about $150–295. Would we personally saw wood in itchy wool, even with an undershirt? Hard pass. But do you, Frank.
David Bowie Tribute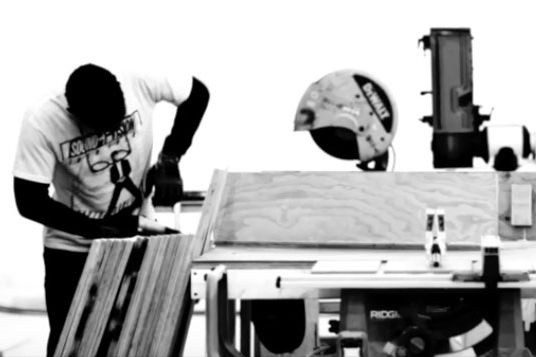 Beginning what most were led to believe was the countdown to Boys Don't Cry on Thursday, Ocean showed up to work paying tribute to a fellow artistic iconoclast. He wore a vintage David Bowie tee, from his 1990 Sound + Vision tour. If we could rank his vintage tee collection (and you know it's vast), this would be a shoo-in for the top 5.
Hazmat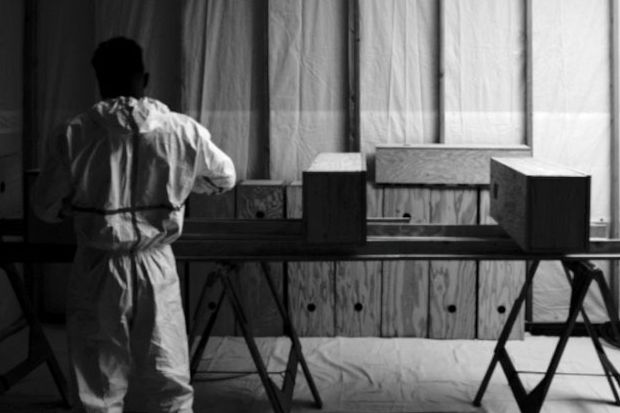 For his latest (and maybe final?) look, Ocean once again suited up for more manual labor — this time, spray painting. He covered up that Bowie tee in a traditional hazmat suit (face mask and all) and got to work. Not since Breaking Bad has handling toxic chemicals looked this sexy.
If only Walter White and Jesse Pinkman were working with all of this: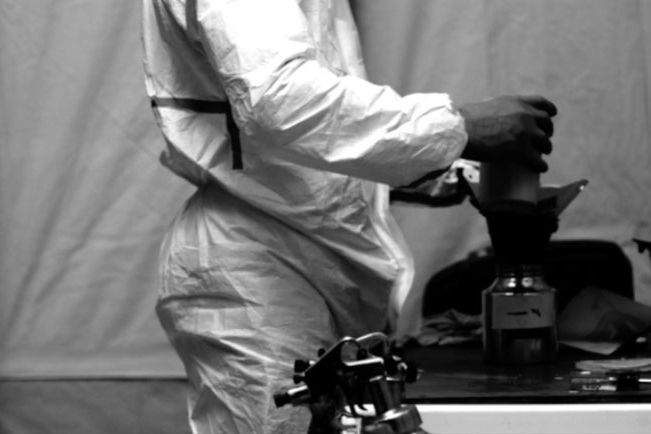 You're welcome.