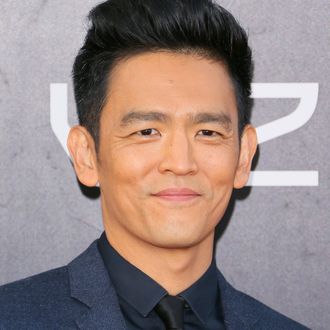 John Cho.
Photo: JEAN BAPTISTE LACROIX/AFP/Getty Images
In an adaptation of the popular Twitter meme #StarringJohnCho, John Cho will star in a new movie, Variety reports. It's called Columbus, and it's the first feature by the visual artist Kogonada, who says he was inspired by the modern architecture of the Indiana* city. Cho will play "the estranged son of a prominent architectural critic," alongside Parker Posey as his father's younger girlfriend, and newcomer Haley Lu Richardson as a young woman "who finds solace in the architecture that surrounds her." Finally, that quote about "dancing about architecture" will get some competition.
* This post originally misstated the show's setting as Columbus, Ohio, not Indiana.