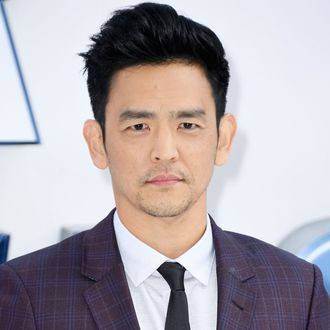 Watch your back, Wine Show.
Photo: Ian Gavan/Getty Images
In keeping with its tried and true pattern of casting men who look good in suits (see: Suits), the USA network is developing a drama about a dapper con man starring John Cho. Based on a pitch from Gary Lundy, Connoisseur will center on Clay Park (Cho), a con artist who dupes the wealthy into paying millions for fake wine (what is "fake wine"? Franzia?) until his hustle gets him in trouble with both a crime syndicate and the FBI, unearthing a tragedy that broke up his family in Korea. Now, for some Wine Show–style relaxation, imagine John Cho saying fancy wine words: Sauvignon Blanc, Pinot Grigio, Bordeaux, terroir, Cabernet, Chateauneuf du Pape. Oh my God.