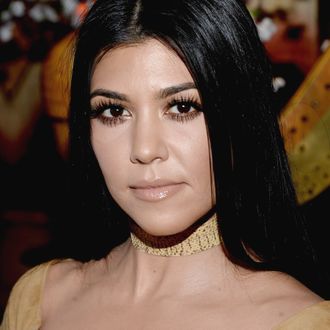 Kourtney Kardashian.
Photo: Matt Winkelmeyer/Getty Images
Somewhere deep inside Kourtney Kardashian, a small voice is speaking. You do not want to do this. You have so much already. You could just leave it all behind. The voice has been ignored for so long. It is now getting louder. As the reality star told the Daily Mail's You magazine, "I don't want [Keeping Up With the Kardashians] to end, but I sometimes think I would be so happy if it did, and I could just move away from it all." These strange internal echoes become loudest at the end of a season, she said, but "once we have had a break I'm ready for more." More. More. Always more.