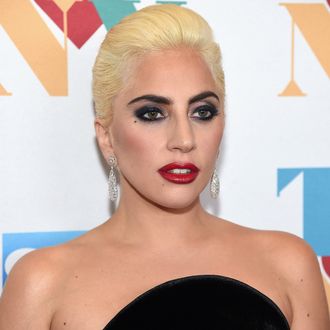 Gaga season is coming.
Photo: Jamie McCarthy/Getty Images
A single is born: Lady Gaga has announced that, in addition to starring in Bradley Cooper's directorial debut A Star Is Born, she's dropping her first solo single in three years next month. You'll have to head to her Instagram feed or website to get the full picture (literally), but "Perfect Illusion" arrives in September and it's reportedly produced by Mark Ronson, Tame Impala's Kevin Parker, BloodPop, and Gaga herself*. That's right, Mama Monster is back! It'll be Gaga's first new non–Tony Bennett-assisted music (or song for a soundtrack) since 2013's Artpop. If it's all an illusion, well, at least it's a perfectly color-blocked one.
* This post initially indicated that the single was produced by Ronson and Parker. It has since been corrected.