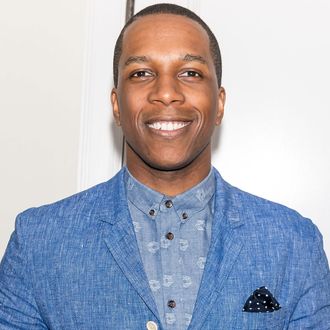 Him? He's the damn fool who (may have) stabbed him.
Photo: Gilbert Carrasquillo/Getty Images
Appropriately choosing yet another project with a plot that's centered around a major act of violence, Hamilton's Leslie Odom Jr. is reportedly in talks to join Kenneth Branagh's remake of Agatha Christie's Murder on the Orient Express. Branagh will direct the film and star as the delightful Hercule Poirot, while Odom's role isn't currently confirmed. Angelina Jolie was briefly in talks for the project, though she has since left it. Also, the victim in Orient Express dies of knife wounds, which means you're all missing out on some great "My Shot" puns.