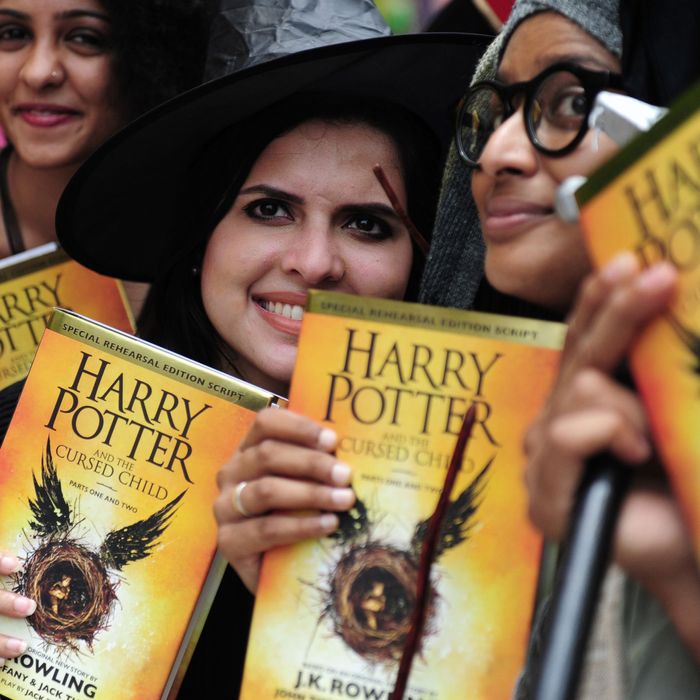 Fans celebrate with their copies of Cursed Child.
Photo: ARUN SANKAR/AFP/Getty Images
The book version of Harry Potter and the Cursed Child — really just the script for the West End play — was released at midnight on Sunday, which means we no longer have to abide by J.K. Rowling's request to #KeepTheSecrets. So let's talk about it! (Obviously, there will be spoilers.) Did you enjoy that it was basically a Harry Potter version of Back to the Future Part II? Did you see the villain coming? Should they have done more with Ron? Has Slytherin's reputation been salvaged? And can anyone who's seen the play let us know what changed between script and stage? Discuss!