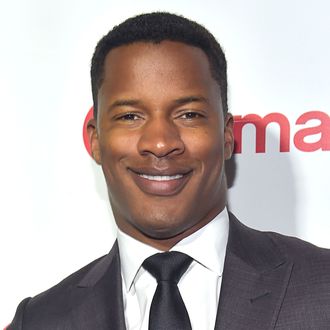 Nate Parker.
Photo: Alberto E. Rodriguez/Getty Images
In an open letter published on the Root, four former Penn State students have issued what they say is a corrective to "the gross and blatant misinformation campaign" surrounding the case of Birth of a Nation star and director Nate Parker, who was accused and later acquitted of raping a female student at the university in 1999. In the letter, the four alumni, who include Parker's former wrestling mentor Brian Favors, maintain his innocence, arguing that he was the victim of a "racially biased" investigation that threatened and coerced witnesses. They also dispute the woman's charge that Parker and his friends harassed her after his arrest, pointing to the terms of Parker's bail agreement that mandated he stay away from her. (In her lawsuit against Penn State, the female student claimed that Parker and the school simply ignored this; Parker was not named in the suit, and the writers say he was unaware of it until after it had been settled.) And while the signees say they "cannot ignore the deep pain" the woman was in at the time of her 2012 suicide, they also dispute her brother's claims that the trial was a turning point in her life, pointing to her history of chronic depression that predated the allegations.
Read the full letter at the Root.