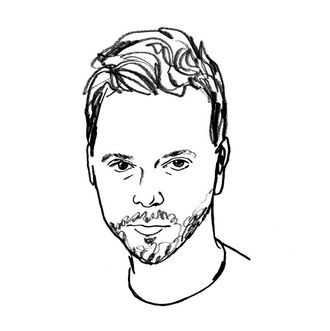 Nathan Hill.
Photo: Lauren Tamaki
Coinciding with the weirdest election in living memory is this fall's most ambitious first-time literary effort, The Nix. Forty-year-old Nathan Hill's whirligig of personal and political history, out August 30, spins around an estranged mother and son whose lives intersect with two convention protests: the Chicago Democratic Convention–cum–riot of 1968 and the tamer RNC affair of 2004. Throw in some formal pyrotechnics reminiscent of Don DeLillo and you've got sky-high expectations for the 600-plus-page novel.
Writing about the 1968 Chicago riot must have helped you keep this summer's weird conventions in perspective.
The media's bar for contentious conventions has lowered. Two thousand and four was a very mediated protest. In my naïveté, I'd thought the '60s were authentic. But the more I researched, the more I realized: The people who organized 1968 nominated a pig for president because they thought it would get headlines.
One of your main characters, Samuel, is obsessed with an online game called World of Elfscape. How did you research that?
It's embarrassing to admit, but a friend suggested a game that he and I might play called World of Warcraft. I was in a bad place at that time. My writing was gone because my computer had been stolen, I wasn't making enough money to live in New York, and I really enjoyed the game. But I realized that it was an escape from reality and that I needed to quit.
What made you want to go big, after publishing short stories for years?
As a writer I was very career-minded. I wanted to prove to my parents it was a good idea to do this writer thing, and I was thinking, How do I write something that will get agents' attention? And the writing I was doing was really unimpressive. After a few years of not a lot of success, I decided to stick myself into a hole and to do something that was idiosyncratically me.
And yet, as Guy Periwinkle, the book's cynical publishing character, might say, people love a big debut.
I couldn't believe that The Nix was marketing-friendly. I was sure that when my agent sent it out, people would say, "We might consider this if you take out the video-game stuff and the ten-page sentence."
Did Knopf push to publish this during the election?
Actually, their idea was to push it back because they didn't want people to think the book was just political. But I twisted their arm, because spring 2017 seemed far off. I've been waiting a long time for this book to come out.
*This article appears in the August 22, 2016 issue of New York Magazine.