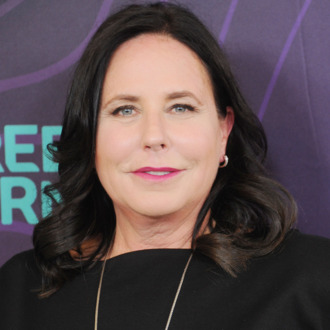 Farewell, sweet Rosewood. After six years and 150 episodes, Pretty Little Liars fans received confirmation of the news they had long been dreading — the popular Freeform series would indeed be ending after the seventh season. Showrunner I. Marlene King announced the conclusion with the five Liars during a Facebook Live session Monday, where she also revealed that the final ten episodes would premiere in April. For King, the decision to ultimately wrap up the series after all of these years came naturally, and had even been in the works for a few years. "It was a process for everyone," King told Vulture this morning on a conference call with other outlets. "Creatively, I always knew what these last ten episodes would be, just not necessarily when they would be. We all came to the conclusion that we want to go out on a high, and we want to go out in a speculator way with our fans still excited to tweet about the show and be engaged in the show. It felt organically right for all of us, and creatively it felt like the right time and the right way to do it."
The finale won't necessarily be the definitive end of the Liars' crazy exploits, though. "I always say to myself, to make myself feel better about the show coming to an end, is that we're very open to finding ways to keep these characters alive," she said, when we asked about the prospect of a future Pretty Little Liars movie, which has been mentioned in the past by King. "I hope that down the line we can find a way to bring all of the girls back together again … I will say that the final episode is going to be treated like a two-hour movie. I'm writing it with Maya Goldsmith, who I co-wrote last night's finale with, and I'll be directing it." King also briefly teased a few plotlines to expect in the second half of the season: There will be "more than one wedding," we will definitely witness the flashback from season six's summer finale ("we'll see why we saw him"), and Alison's surprise pregnancy will be a key arc ("nothing is average" about it).
Vulture also couldn't help but ask: How did the beloved Liars' "wine moms" escape the DiLaurentis's basement at the end of season six's summer finale? "Sometimes you just are limited by what you could do in an episode," King laughed. "In hindsight, that's one of the things I would probably go back and fix, showing that scene. Who knows how that episode was resolved: Somebody called the police and they went and got them out of the basement. I don't think anybody cannibalized another one or anything like that. Although I swear that could be a solid web series … I might just use it." We fully support this.