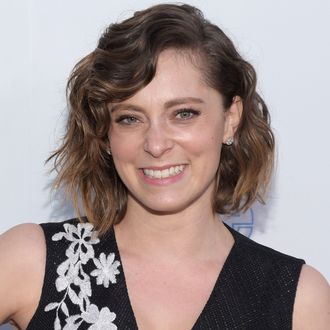 Photo: Jason Kempin/Getty Images
If a lot of problems of representation begin at casting, then the casting notices themselves are rife with problems. Notably, the male gaze! Rachel Bloom, who has thoughtfully discussed casting and representation for her show Crazy Ex-Girlfriend, was waxing nostalgic on Backstage, a casting website, when she saw an announcement looking for lots of "pretty" girls, from the lead actor to the background actors. "Here's a little taste of what it's like to be an actress searching for your next job," Bloom wrote on a screenshot she posted on Instagram:
Then, Bloom imagined what the casting notices would look like for the male roles on Crazy Ex-Girlfriend if they had been filtered through a "male gaze." We assume she means a female gaze, or rather a female gaze filtered through a gross, creepy male gaze, but either way, you get the point! Josh Chan is "a 10 and he knows it." He's hot on the level of "Tom Cruise, Taye Diggs, Hercules from the Disney animated movie and the painting 'Water Lilies' by Claude Monet." Greg Serrano is the kind of hot that's "anyone from Dawson's Creek, Mr. Darcy, or an Instagram-worthy avocado toast." And Darryl Whitefeather should of course be a 20-something playing a 40-something. Also hot. And THIN.