Despite getting stuck in traffic and missing the beginning of the telecast, Drake was poised to have a really nice time at the VMAs. He won the trophy for Best Hip Hop Video and was presenting his dear friend/desperate crush Rihanna with the Video Vanguard Award. His speech before presenting Rihanna with the Moonman was heartfelt, and only slightly uncomfortable: "She's someone I've been in love with since I was 22 years old. She's one of my best friends in the world. All my adult life, I've looked up to her even though she's younger than me." It was a bold admission, but not nearly as bold as what would come next.
Let's go to the tape.
Damn. As bad as that looked in real time, it just gets worse the more you break the moment down. Drake basically went in for the high-five and had to adjust when he realized no one was going to be on the other end for him. Except it was a kiss. With a girl he's been in love with for 11 years.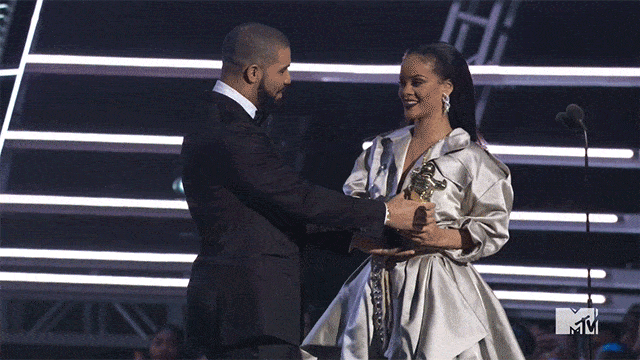 Then, upon pulling away, Rihanna mutters something that looks a lot like, "That wasn't funny." The volume of screams coming from the crowd spiked when Drake closed in, and Rihanna knew she had to shut that mess down.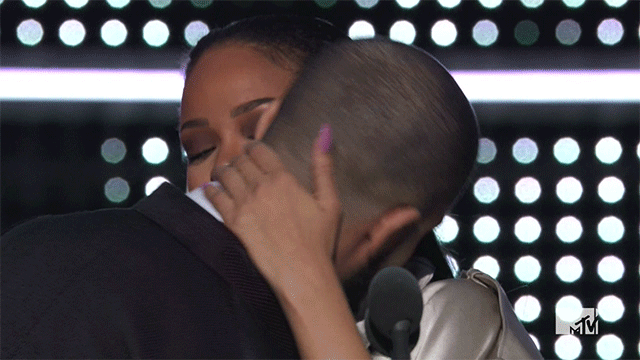 And so, Drake, acquiescing to defeat, gave a nod as he receded into the background to pout and dwell on the humiliation of being curved by his unrequited love on the VMA stage. Just look at the nod. Watch it over and over again, and consider whether or not Drake will pull a stunt like this ever again.
Then he casts his eyes to the heavens, surely sending out a silent prayer of, "God, if there is any justice, you will strike me down. Right here. Right now."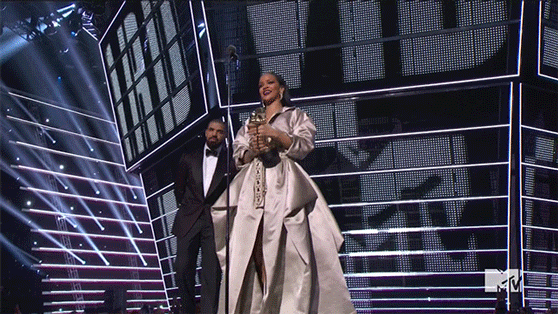 And thus concludes the most exquisitely painful moment of the 2016 MTV Video Music Awards.