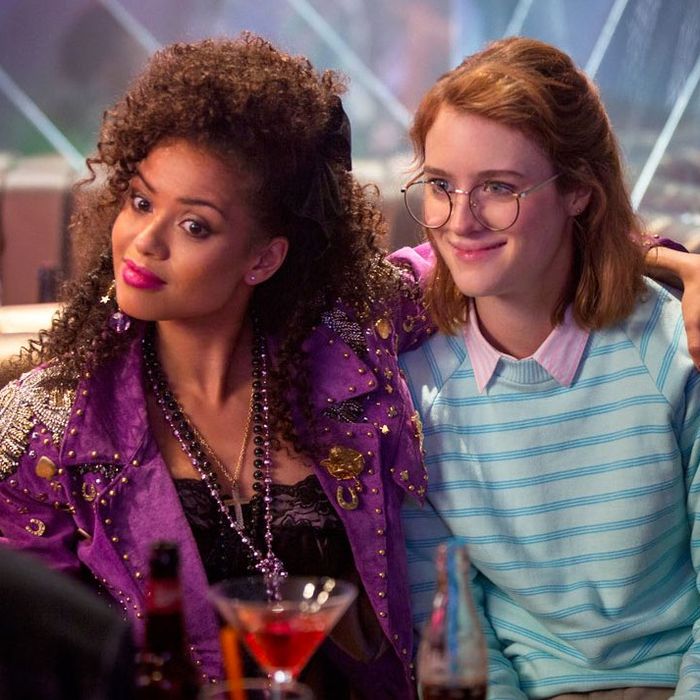 Or dystopian past, in this case.
Photo: Netflix
Black Mirror is going back to the future. The first images from Netflix's upcoming season of Black Mirror have made their way online (first leaked, then posted by creator Charlie Brooker himself), and they serve up tech dystopia two ways. In one set, from the episode "San Junipero," we see a glammed-up Gugu Mbatha-Raw (Beyond the Lights) with Mackenzie Davis (The Martian). At the TCAs, Netflix described this episode as '80s-centric, and revealed that it would be directed by Owen Harris. It seems that Davis, who stars in Halt and Catch Fire, can't escape that decade. She's even been Barb-ified!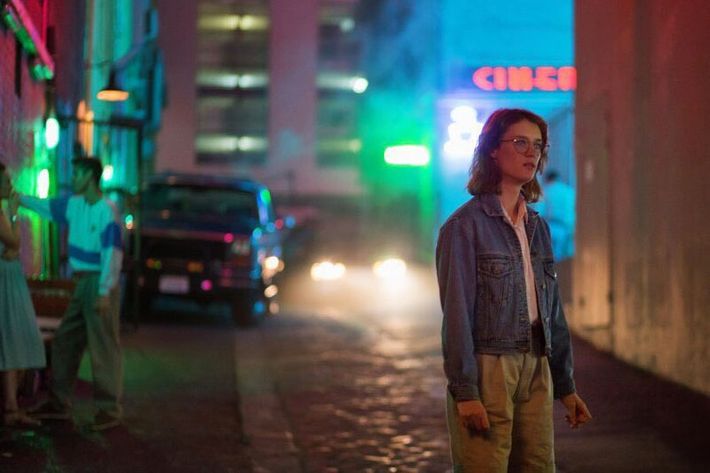 The two other photos are from "Nosedive," which was written by Rashida Jones and Mike Schur (of Parks and Recreation) and directed by Joe Wright (Pride and Prejudice, Atonement). That installment stars Bryce Dallas Howard, Alice Eve, and James Norton. Also at the TCAs, Brooker said "Nosedive" is "a social satire about identity in the social-media age. It's kind of like a cheerful pastel nightmare, that story." Horrifying as that sounds, Howard's bangs are definitely selfie-ready.