Be our guest, be our guest, gather around and look at two photos from the upcoming live-action Beauty and the Beast remake, cherie. They can't sing, sing, sing, they can't dance, dance, dance, but they do look pretty damn promising — Jack Morrissey, a co-producer for the film, posted a few photos on his Facebook page this weekend, with one of them being the first piece of concept art for Lumière (Ewan McGregor) and Cogsworth (Ian McKellen). Morrissey says the designs "are close but may not be final." The duo looks very dignified, yet very cute.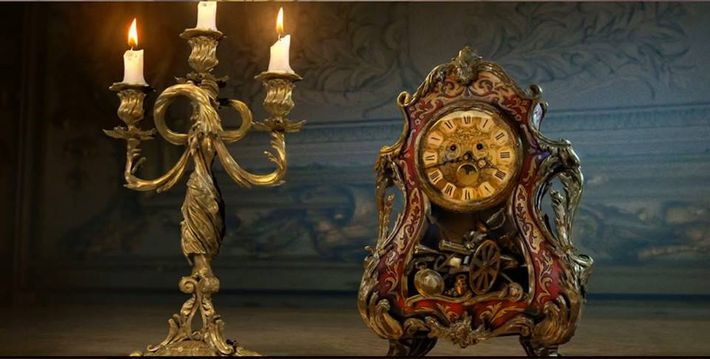 Another photo shows a scene from the musical number "Gaston," which features the ensemble of Stanley (Alexis Loizon), LeFou (Josh Gad), and Gaston (Luke Evans).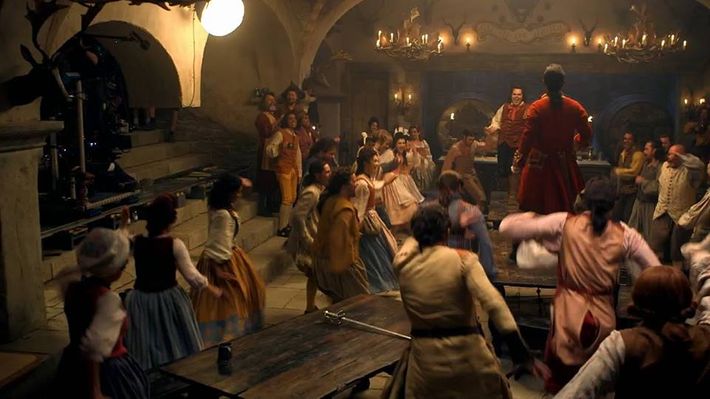 The film, which also stars Emma Watson as Belle and Dan Stevens as the Beast, is due out on March 17.