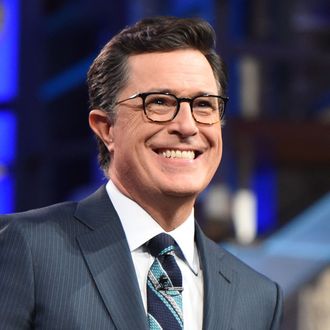 Stephen Colbert, now with swears!
Photo: CBS Photo Archive
This year's insane election has made Stephen Colbert great again, and Showtime wants to fully unleash his talents. At a Television Critics Association panel today, Showtime president David Nevins said the network is close to finalizing a deal on a live election-night special hosted by Colbert. "It will be Colbert unfettered," Nevins said, accidentally suggesting a great name for the show. "He's promised to say at least a couple of curse words, which is important to me." After the success of Colbert's live shows during the conventions, CBS is also having him go live after the upcoming debates. At the TCAs, Nevins added that Showtime's plan had been in the works for a while, and that Colbert's got the night off from CBS anyway. C'mon Stephen, live a little!
Maria Elena Fernandez contributed reporting.