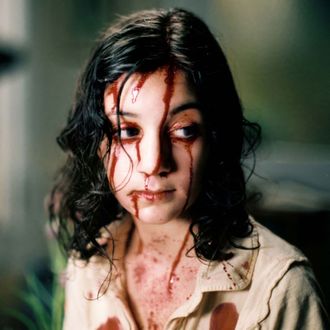 The 2008 Let the Right One In.
Photo: Magnolia Pictures
Let the Right One In has been a Swedish book, a Swedish movie, an American movie, and a Scottish play. Now, it's completing the life cycle of any original idea by becoming an American television show. TNT announced on Monday that it has ordered a pilot for a TV adaptation of John Ajvide Lindqvist's novel, which tells the story of a lonely boy who befriends his young neighbor and slowly realizes that she is a vampire. (While the 2010 Hollywood film moved the action to New Mexico, the TV series will be set in Vermont.) Is this a sign that we're already nostalgic for the vampire trend of the late-aughts — or could it be that, like vampires themselves, this trend too will never die of old age?