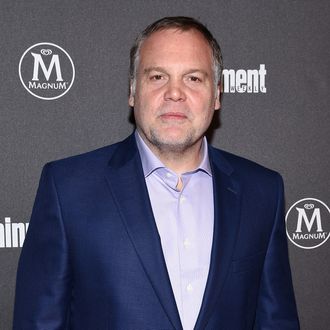 Photo: Dave Kotinsky/Getty Images for Entertainment Weekly & People
Vincent D'Onofrio and Dean Norris will be joining Bruce Willis in the remake of the 1974 Charles Bronson film Death Wish, according to Deadline. Hostel director Eli Roth is directing the film, which follows a man named Paul Kersey (Willis) whose life is destroyed by a violent crime against his wife and daughter. When these men are not brought to justice for the violence inflicted on his family, he starts hunting them down with a vengeance, Liam Neeson–style.
D'Onofrio (Criminal Intent, Daredevil) will play Willis's brother in the film, and Norris (Breaking Bad) is set to play Detective Rains. The film goes into production on Sept. 26.