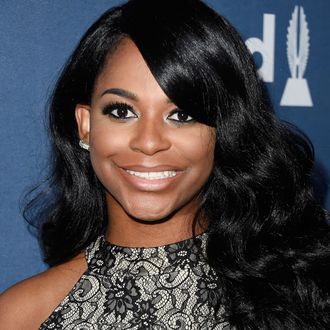 Alexandra Grey.
Photo: Frazer Harrison/Getty Images
CBS has cast Alexandra Grey in the sixth episode of its new legal drama Doubt, starring Katherine Heigl and Laverne Cox. Grey, who is transgender, will play Delilah, a working-class transgender woman who's been treated poorly her whole life. She's been suppressing her pain and anger and struggling to accomplish normal day-to-day tasks, and one night she finds herself in the wrong place at the wrong time and is accused of assaulting a Major League Baseball player. The fact that a trans actress will play a trans character likely comes as a relief to many following a recent controversy involving the casting of cisgender actor Matt Bomer to play a transgender sex worker in the upcoming film Anything.
Grey has played transgender women on Transparent and Code Black. Doubt will premiere in mid-season, but no date has been announced.