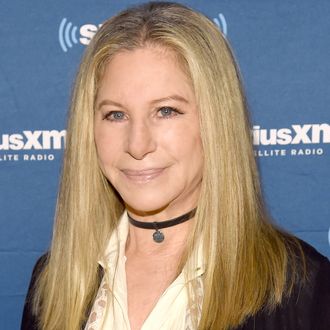 What kind of fool doubted her?
Photo: Kevin Mazur/Getty Images
There are few seemingly untouchable records in Billboard's orbit, but trust that Barbra Streisand holds the title to at least one of them. Her 35th album Encore: Movie Partners Sing Broadway — a gay man's duet fantasy — debuted on this week's chart at No. 1, and if it were anyone else, they'd likely be bathing in champagne. But this is Babs, queen of the charts, who has now broken her own record with 11 No. 1 albums, the most of any female artist in history. (Madonna has been trailing her at eight.) She now ties Bruce Springsteen for the most No. 1 albums overall, still only behind Jay Z (13) and the Beatles (19). That she's extended her lead, of course, isn't the surprise; it's how she's done it again: Babs was initially expected to finish just behind Florida Georgia Line's newest release. However, she outperformed industry predictions, selling 149,000 album equivalents to win the week. Of that total, 148,000 were traditional album sales (mostly CDs and vinyl), giving her the year's biggest sales week for a physical album. Who's sorry now?