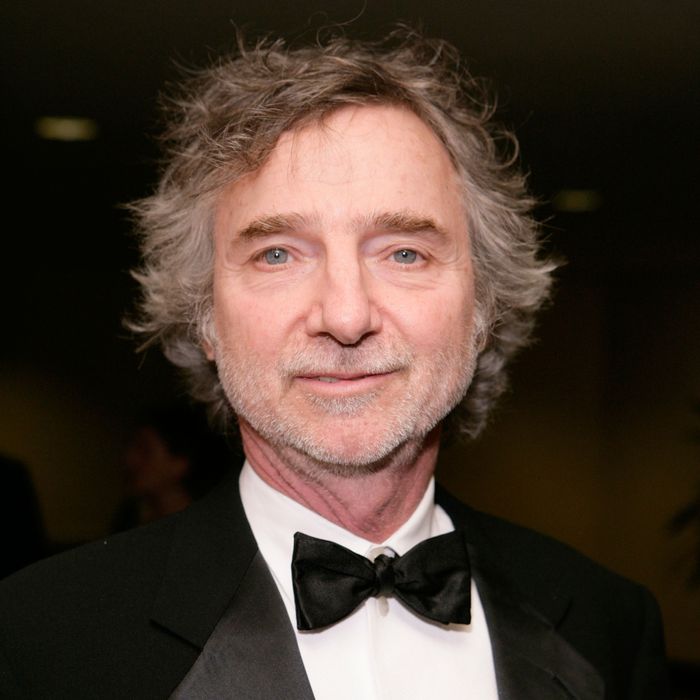 Photo: Todd Williamson Archive/Getty Images
Curtis Hanson, who passed away yesterday, was an Oscar-winning filmmaker who never quite became a household name, likely because he made accomplished films across a variety of genres: Wonder Boys is a tragicomic bromance between a writing student and his teacher based on a novel by Michael Chabon; In Her Shoes is a tart, chick-lit-inflected drama based on a Jennifer Weiner novel ("Is there anything that the director Curtis Hanson can't do when it comes to the movies — any genre, any story, any setup?" wrote Manohla Dargis in her review); The Hand That Rocks the Cradle was a deftly tense domestic-anxiety thriller; and 8 Mile — well, you remember 8 Mile, though you no doubt remember it as the Eminem movie and not the Curtis Hanson movie.
But if you want to quickly comprehend Hanson's particular brilliance, treat yourself this weekend to a viewing (or reviewing) of his 1997 period noir, L.A. Confidential, followed by a reading (or rereading) of the 1990 novel it's based on, by James Ellroy. For starters, the film is one of those rare movies that's actually better than you remember: tighter, more thrilling, more artistically assured, and featuring more star-making performances in one film (arguably, five) than most directors manage to cram into a career. The movie — which won Best Picture and Best Supporting Actress for Kim Basinger, and an Oscar for Hanson and his co-writer, Brian Helgeland, for Best Adapted Screenplay — essentially launched the careers of Russell Crowe and Guy Pearce, both of whom were unknown Australian actors at the time. (Their subsequent and divergent career paths — i.e. the stardom one chased and the other eschewed — would make for a fascinating documentary.) Kevin Spacey's secondary role as Jack Vincennes cemented his late-90s reputation as possibly film's greatest actor, and certainly it's most valuable supporting player. Even James Cromwell's turn as Dudley Smith can be seen, in hindsight, as a foundational building block in America's burgeoning understanding that James Cromwell is awesome in everything. And I haven't even mentioned Danny DeVito!
Yet it's not until you read Ellroy's massive novel — itself an American masterpiece — that you truly understand how difficult the task of adapting it to the screen was, and how brilliantly Helgeland, as a writer, and Hanson, as a co-writer and director, pulled it off. L.A. Confidential is the third in Ellroy's so-called L.A. Quartet, and while it's certainly my favorite — it's the only book that's engrossed me so much I missed my subway stop, and I did it twice — there's no real critical consensus on which of the four novels is the best. But Ellroy's novel is inarguably sprawling, a rapacious, ambitious, unsparing survey of the rot in mid-century Los Angeles, and it's much more complicated than the film — which is a feat, given the film itself is notably complex.
L.A. Confidential, the movie, is an intricately woven tale of two ascendant cops — a soulful thug (Crowe) and a straight-laced striver (Pearce) — who together negotiate an uneasy peace and navigate the seedy and perverse world of 1950s L.A. Smith is their hard-knuckle boss, Vincennes is the precinct's slippery showboat, and Basinger is a damaged Veronica Lake look-alike prostitute. What's amazing about the film is that, even at a robust two hours and 18 minutes, it only covers maybe one-eighth of Ellroy's book. The main villain of the novel, a kind of twisted Walt Disney stand-in, plays essentially no role in the film. And Dudley Smith, who is a supporting character in the movie, went on to become perhaps Ellroy's signature character, threaded through novel after novel, including acting as a protagonist in his most recent book, 2014's Perfidia.
Among his many talents, Hanson was clearly a masterful interpreter of other people's work — it's hard to find a more diverse trio of novelists to inspire your films than Michael Chabon, James Ellroy, and Jennifer Weiner. As for L.A. Confidential: It's one thing to reimagine a terrific story for the screen, and it's another to find a terrific story within a larger story, carve it out surgically, and present it as an accomplished whole, which is what Helgeland and Hanson achieved. Ellroy once said, "L.A. Confidential, the movie, is the best thing that happened to me in my career that I had absolutely nothing to do with. It was a fluke — and a wonderful one — and it is never going to happen again — a movie of that quality." Sadly, with Hanson's death, that prediction becomes even more likely to prove true, not just for Ellroy's work, but adaption-resistant novels everywhere.