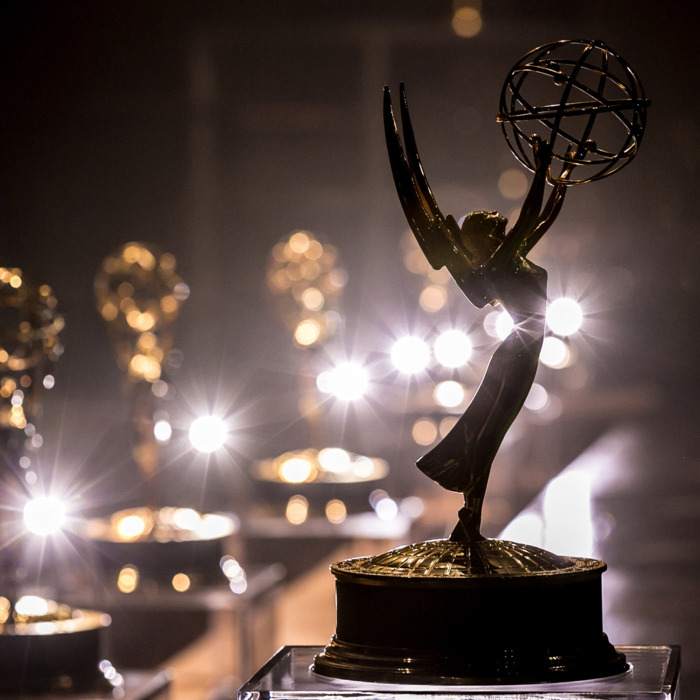 LOS ANGELES, CA - SEPTEMBER 14: A general view of atmosphere of the Emmy Award at the 68th Emmy Awards Press Preview Day at Microsoft Theater on September 14, 2016 in Los Angeles, California. (Photo by Gabriel Olsen/FilmMagic)
The Emmys, a.k.a. The People v. O.J. Simpson Show, is upon on us, and New York's Matt Zoller Seitz will be with you through every minute of it. Will The Americans finally take home a trophy (or, dare we dream, two or three)? Is Game of Thrones poised to break some records? And does Black-ish have a shot at being the first TV show about African-Americans to win an Emmy for Outstanding Comedy in over 30 years? Your guess is as good as ours, so let's get to it, shall we?
Join us here beginning at 7:45 p.m. ET Sunday.