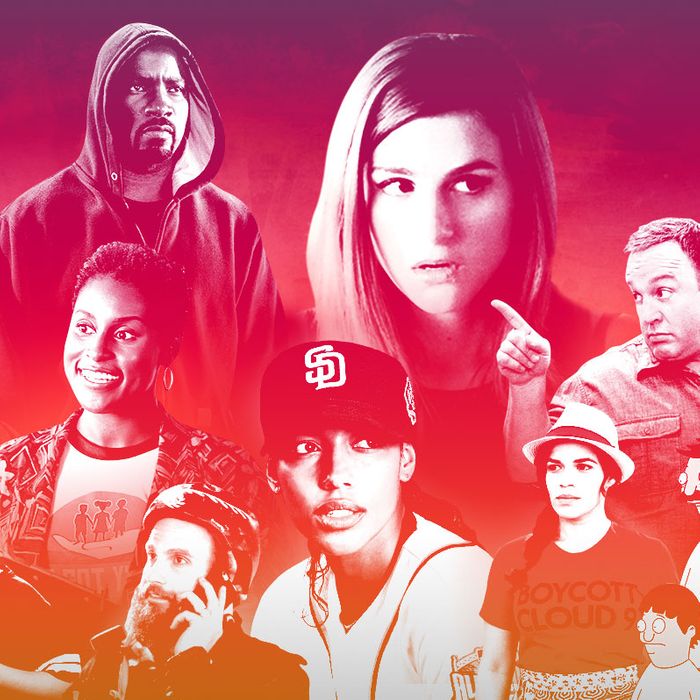 Photo-Illustration: Kelly Chiello and Photos by ABC, Netflix, HBO, Fox, FX, NBC, CBS
Ah, fall. The leaves are turning, the brisk air has a satisfying crispness, and the TV schedule is suddenly packed with an array of returning favorites and intriguing debuts. This season is shaping up to be an interesting one for new series, with a few trends having already become clear: shows set in the South (Atlanta, One Mississippi, Queen Sugar, Rectify), the addition of more prestige comedies (High Maintenance, Insecure, and Divorce on HBO alone), and an ever-expanding roster of curious reboots.
All of which raises the ever-important question: As you assemble your viewing calendar, just how many TV hours are you signing up for? It's an important number to know — Do you need to put in for vacation days? Will you need child-care help? etc. — which is why we created the Fall TV Commitment Calculator. Just select the shows you plan on watching this season and click "see all of your TV stats" when you're finished. That will provide the total number of hours you'll need to commit to all of your shows, as well as a breakdown of your viewing habits. Just remember: You wanted to know.
*New shows without announced episode counts were left off the list — looking at you, Martha & Snoop's Dinner Party.