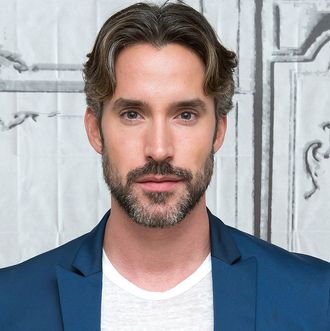 Beware, bachelors!
Photo: Mike Pont/WireImage
Welcome to the internet, Robert Sepúlveda Jr. The gay bachelor of Logo's Finding Prince Charming penned an angry Instagram post, presumably lashing out against the online taunting he has received since his reality television debut just a couple of weeks ago. Sepúlveda has found himself the target of criticism, notably after internet sleuths discovered his past as a sex worker. Sepúlveda initially responded to that information by saying simply, "The past is the past." The revelation, however, has triggered a larger conversation within the gay community around respectability politics and sex work, with some former contestants anonymously telling the Wrap that they wouldn't have gone on the show if they had known about his past work.

"Targeted harassment, shaming and bullying is wrong and against the law — it doesn't matter the age!" Sepúlveda writes in both the image and the caption. "Listen closely folks, if you come for me, we will come for you and prosecute you to the fullest extent of the law. BULLYING IS WRONG!" He quotes Martin Luther King Jr., before adding, "And on that note …. come for me — you'll be hearing from my attorneys," leaving us to ponder the question of whether America's litigious habits are perhaps another form of bullying.