Zosia Mamet returns to Kate Spade New York's whimsical short film series, #MissAdventure, and is joined by a notable cast of newcomers: comedian Ali Wong, actress Sarah James, and TV personality Poppy Jamie. The latest installment, set in the Rainbow Room, is stacked with the quirky charm of episodes past. The leading ladies play exaggerated versions of themselves mired in (pleasantly) absurd scenarios. Come for the names, stay for the quippy one-liners and comic timing.
Here's everything you need to know about the cast of the latest #MissAdventure: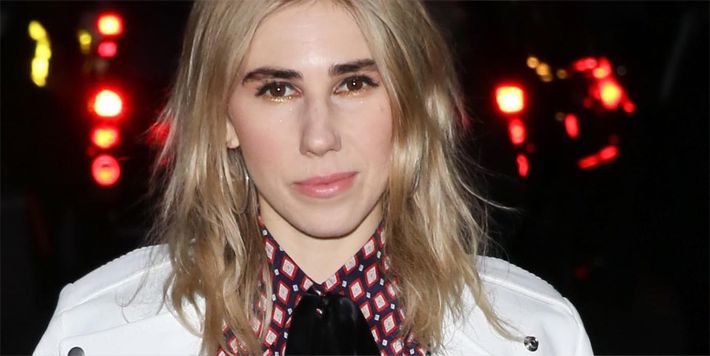 Zosia Mamet
Zosia Mamet is best known as the tragically over-eager, yet increasingly endearing Shoshanna in HBO's Girls. (It's okay to be a Shosh, we promise.) Mamet's also appeared in Mad Men, United States of Tara, and Parenthood, and dabbles in the indie music world. Pro tip: It's actually pronounced Zah-shah.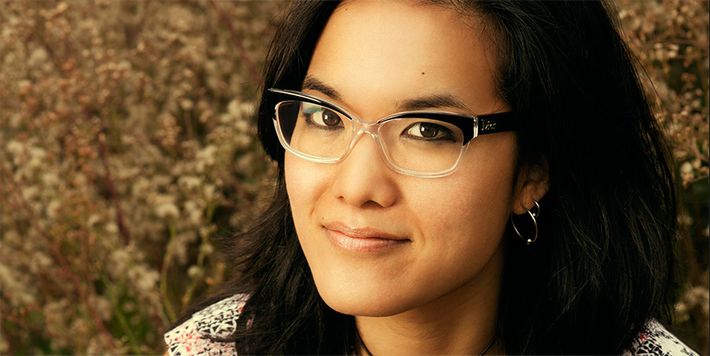 Ali Wong
You might recognize stand-up comic Ali Wong from the late-night talk show circuit, or maybe from her appearances on Inside Amy Shumer and Comedy Central's @Midnight. In May, Netflix released the LA-based performer's stand-up special, Baby Cobra. Marc Maron described the show – which was filmed when Wong was 7-months pregnant, by the way – as "the most honest, rawest, funniest special I've ever seen."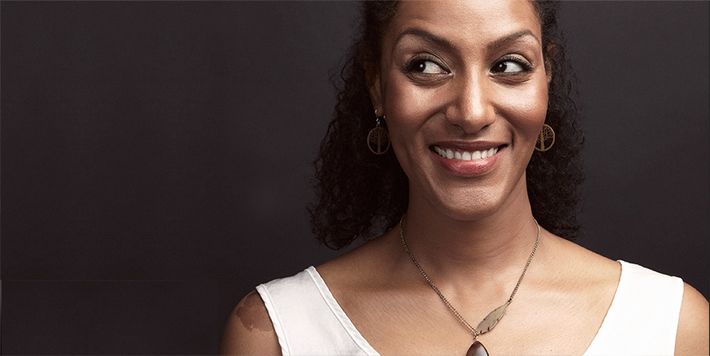 Sarah Jones
Sarah Jones is many things — an actress, playwright, comedian, poet, and UNICEF ambassador, just to name a few. The shape-shifter extraordinaire is, fittingly, known for her ability to seamlessly turn characters on and off. In her Tony Award-winning one-woman Broadway show, Bridge & Tunnel, Jones channeled 14 different personas.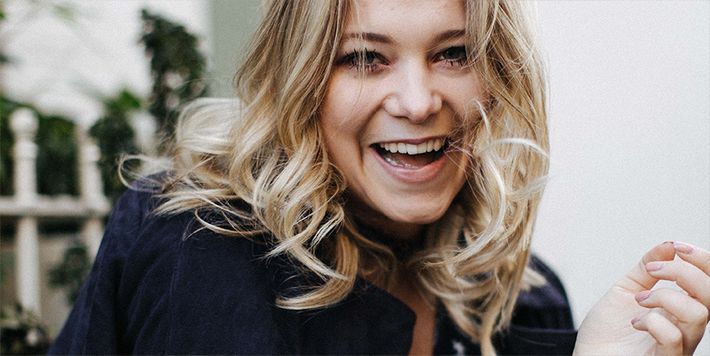 Poppy Jamie
British TV presenter, Snapchat Discover show hostess, and entrepreneur Poppy Jamie is a career "It" girl. She counts Cara Delevingne and Suki Waterhouse as her besties, and splits her time between London and LA. Although Jamie isn't in the latest #MissAdventure episode, she's there loud and clear in the behind-the-scenes footage.
This is paid content produced for an advertiser by New York Brand Studio. The editorial staff of Vulture did not play a role in its creation.