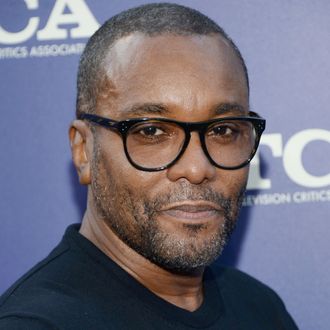 We heard you like Lee Daniels.
Photo: Matt Winkelmeyer/Getty Images
Lee Daniels, of Lee Daniels' the Butler and of Lee Daniels's other projects like Empire and the one where Nicole Kidman pees on Zac Efron, has a Lee Daniels announcement: he's working on a musical about Lee Daniels. "My publicist will kill me, but I'm in talks about doing a musical film about my life," he told Billboard. "I've had a pretty interesting life. I've come from the projects. I've been homeless. It'll have original music and sort of be like Fellini's 8 1/2 or All That Jazz." Whether the musical will become a a stage play, film, or TV show is unclear. What is clear is that it will involve Lee Daniels.